Keynote Speakers
Dr. Efthymios Lekkas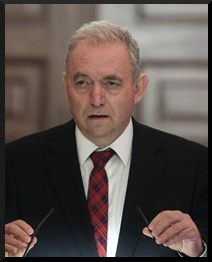 Dr. Efthymios Lekkas is a Professor of Dynamic, Tectonic and Applied Geology and Natural Disasters Management in the National and Kapodistrian University of Athens, President of the Department of Geology and Geoenvironment, former President of the Geological Society of Greece and President of the Earthquake Planning and Protection Organization of Greece. He acted as the National Representative at the Third World Conference of the United Nations on Disaster Risk Reduction in Sendai, Japan (2015). He has participated in and/or coordinated more than 60 operational missions for major disasters management during the last 30 years in Greece and worldwide. He has published books on natural and technological hazards and disasters and more than 300 scientific publications. He is the publisher of the scientific Newsletter of Environmental, Disaster, and Crisis Management Strategies.
Tsamadias Constantinos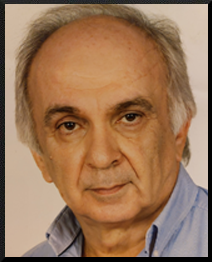 Emeritus Professor in Economics of Education, Life Long Learning and Research Dep. of Economy and Sustainable Development School of Environment, Geograrhy and Applied Economics, Harokopio University
EDUCATION Mathematics, National and Kapodistrian University of Athens, Greece
Economics, National and Kapodistrian University of Athens, Greece
Business Administration (MBA), Athens University of Economics and Business,
PhD in Economics of Human Capital, Harokopio University, Greece
 
Teaching: Harokopio University, (Assistant, Associate and Full Professor), undergraduate and postgraduate level University of Thessaly, Adjunct Faculty, undergraduate and postgraduate level
Research: 75 Papers in Scientific Journals  
Books
1. Mathematics and its Role: The situation in Greece (1982, p. 215). (In Greek)
2. Economics of Education-Research-Innovation (In Greek)
2.1. Volume I.: Economic & Social Evaluation of Investments & Policies in Education-Training-Lifelong Learning (2020, p. 512), Constantinos Tsamadias.
2.2. Volume II: Productivity, Efficiency, Effectiveness, Quality and Equality in the Fields of Education-Training-Lifelong Learning (2021, p. 412), Constantinos Tsamadias & Elias Argyropoulos.
2.3. Volume III: Education-Human Capital, Research & Development, Technology, Innovation and Economic Growth - Development (2021, p. 504), Constantinos Tsamadias & Panagiotis Pegas.  
Research Student Supervision
Supervisor in five (5) Doctoral Theses
Scientific Advisor in two (2) Doctoral Theses
Member of the Three-Member Committees, in the elaboration of three (3) Doctoral Theses.
Scientific Advisor in the preparation of three (3) Doctoral Theses.  
Professional Experience:
Managing Director of the School Book Publishing Organization, Ministry of Education and Religious Affairs (1989-1993).
General Secretariat of Lifelong Learning, Ministry of Education and Religious Affairs (2004-2009).
President of the National Commission for Lifelong Learning (2007-2009).
 
Other Activities: President of the "Hellenic Scientific Institute: Economics of Education & Lifelong Learning, of Research & Innovation".  
Honorary Distinctions:
Municipality of Ptolemaida (Honorary Citizen).
Municipality of Orchomenos (Honorary Citizen).  
Themis Christophidou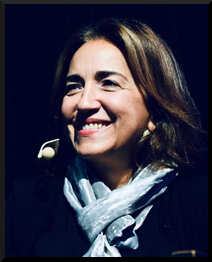 Themis Christophidou is the Director-General for Education, Youth, Sport and Culture of the European Commission, since March 2018.
She is a civil engineer with 35 years of experience in private and public sector management.
After having worked in the private sector for 15 years, she joined the European Commission in 2001. During the last 20 years she has held various positions, including in the Directorate-General for Regional and Urban Policy, as Head of Cabinet of the Commissioner for Maritime Affairs and Fisheries and as Head of Cabinet of the Commissioner for Humanitarian Aid and Crisis Management.  
Themis Christophidou is an alumna of the civil engineering faculty of the Metsovio Polytechnic University of Athens. Born in Famagusta, Cyprus, she is trilingual, fluent in Greek, French, English.  
William Ellery Samuels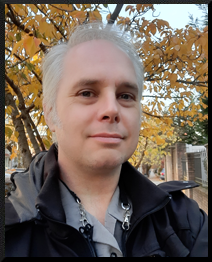 Assistant Professor of Research & Statistics, Hunter College, City University of New York, Director of Humane Education at the American Society for the Prevention of Cruelty to Animals (ASPCA)
Dr. Samuels has devoted much of his career to researching how to nurture kindness and resilience---and to finding practical ways to implement these strategies in challenging settings with under-served children and adolescents. As Director of Humane Education at the American Society for the Prevention of Cruelty to Animals (ASPCA), he lead partnerships with schools, community-based non-profits, for-profit companies, and governmental institutions to help students understand the richness and value of animals' lives. He expanded his efforts when he moved to the City University of New York, collaborating with schools to study resilience among adolescents and with internationally-active NGOs to study the effectiveness of "push-in" education programs designed to nurture kindness, empathy, and lasting concern for all life and the world we share. Through his diverse experiences, Dr. Samuels has gained insights into what works, what doesn't, and what we are up against putting them into practice.
Kalenteridis Savvas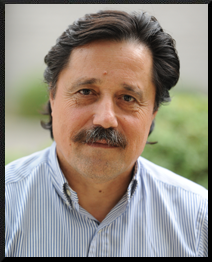 He was born in Vergi, Serres in 1960. In 1977 he entered the Hellenic Military Academy, from which he graduated in 1981, as a lieutenant general. He served in various units and attended all the schools of tanks and commandos. He also served for many years in critical positions abroad.
In March 2000, while studying at the Supreme War College, he resigned from the ranks of the Greek Army, with the rank of lieutenant colonel. His resignation is due to his disagreement with the Greek government's handling of the "Öcalan Affair" in January 1999 in Nairobi, Kenya. 
Savvas Kalenteridis, who accompanied the Kurdish leader during his adventurous move to Russia, Belarus and Kenya, wrote the book "Öcalan Tradition: The Hour of Truth", testifying to his historical testimony, about which none of the political or service actors involved in the case expressed any objection or disagreement in any way! It should be noted that the book reached the peak of sales, exceeding 15 thousand copies. 
Since the autumn of 2000 he founded and runs the publishing house "Infognomon Publications" and since 2008 the blog "Infognomon Politika". 
Savvas Kalenteridis has been a regular columnist for the newspaper Dimokratia and Kyriakatiki Dimokratia since 2011, while his analyses and articles, focusing on Turkey and other regional issues, have been published in various newspapers, magazines and websites. 
Satratzemi Maria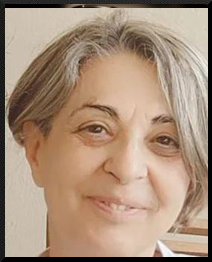 Maria-Katerina (Maya) Satratzemi was born in Volos, Greece. She was awarded the BS degree in Mathematics from the Aristotle University of Thessaloniki in 1980, and the PhD degree in Informatics (Algorithmic Graph Theory) in 1991 from the department of Applied Informatics, University of Macedonia She was elected Lecturer at the department of Applied Informatics, University of Macedonia (1992) where she continued her career (2003) and Full Professor (2008).
Research interests: Programming Environments and Techniques, Collaborative Programming – Distributed Collaborative Programming Environments, Serious Games, Game Based Learning, Adaptive Systems, Educational Technology, Graph Algorithms and Applications. Member of Educational Technology Research Group (EdTechRG|UoM). 
Dr. Donka Nikova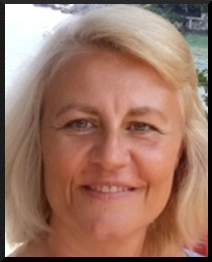 Dr. Donka Nikova is Associate Professor at the Department of Economic Sociology of the University of National and World Economy – Sofia, Bulgaria. She teaches courses for graduated and postgraduate students and for PhD students. She has authored textbooks, monographs, and authored or co-authored research papers. She has participated in European, International and National scientific congresses and conferences and she has performed research and applied projects and programs. Donka Nikova has been reviewer of papers for international scientific research journals and scientific editor of books. She is cited in scientific papers and books. She has been member of scientific juries for selection on academic positions and for award of the PhD. Donka Nikova is an Inter-Institutional agreement coordinator. She is a member of professional and scientific organizations.
Rosemary Papa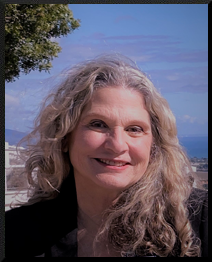 Dr. Rosemary Papa is the Executive Director and Founder of Educational Leaders Without Borders and is Emeritus Professor and Del and Jewel Lewis Endowed Chair in Educational Leadership, Northern Arizona University. As well, she has served as a Principal/Chief School Administrator for two districts in Nebraska, system level Assistant Vice Chancellor in the California State University System, Vice President for Sylvan Learning, Professor and Faculty Director of a University-based Center for Teaching and Learning California State University, Sacramento. In 2015 she was the recipient of the AERA 2015 Willystine Goodsell Award, Women in Education SIG and gave the keynote address at AERA 2016, Washington, D.C. for her research on women and girls. In 2021 she was the recipient of the ICPEL Creighton Publishing Award, in 2012 she was the recipient of the Arizona School Administrators Outstanding Higher Education Administrator of the Year Award, and in 2003 the International Council of Professors of Educational Leadership Living Legend Award.
Dr. Papa has published 30+ books, 100+ academic articles in the areas of leadership, artificial intelligence, sustainability, educational policy, social justice, women and girls, school violence, and technology for school leaders, teachers and faculty in higher education. Recent published books include Senior Editor-in-Chief, Oxford Encyclopedia of Educational Administration (2021) [ongoing for the online electronic version]; Artificial Intelligence, Human Agency and the Educational Leader, co-Editor (2021): Editor-in-Chief, Springer Handbook on Promoting Social Justice in Education (2020); and School Violence in International Contexts – Perspectives from Educational Leaders Without Borders (2019). Additionally, she has three major works in progress: three ICPEL Press books published in 2022 titled Recipes to Combat the ISMS Volumes 1 and 2 (co-Editor), and Roads to Sustainability Practices (co-Editor).
Dr. Papa was awarded an Honorary Doctorate from the University of West Attica, Athens, Greece, May 2022.  
Maria Kambouri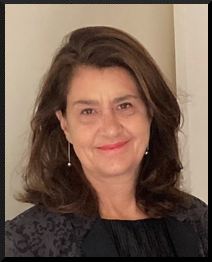 Dr Maria Kambouri is Associate Professor in Psychology and Education at University College London's Institute of Education, Department of Psychology and Human Development. Maria is a UCL Wellbeing Champion and Mental Health First Aider. She is a Nationally Recognised Research Supervisor (UK Council for Graduate Education) and was Departmental Doctoral Tutor for 20 years. Her current research interests include the following topics: learning with technologies, pedagogies using ICTs (e.g., digital games and speech to text) particularly in Special and Inclusive Education where she developed a peer mentoring type of Continuous Professional Development (E-mentors). Expert systems and simulations in clinical reasoning in the public health sector. Doctoral supervision practice and related skills. Doctoral student wellbeing and mental health participatory research as well as developing mentoring and coaching schemes for doctoral supervisors.
Savvas Ilias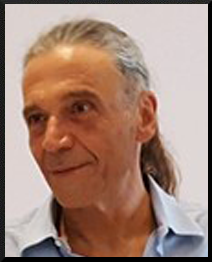 Ilias Savvas is a full Professor of Algorithms and Programming at the Department of Digital Systems of the University of Thessaly and Dean of the School of Technology. He holds a degree in Mathematics from the Department of Mathematics of the Aristotle University of Thessaloniki and an MSc in Computer Science (University of Dundee, UK). He completed his PhD thesis at the University College of Dublin, Ireland. He is a member of the program/scientific committee of several international conferences and journals. He also served as General Chair of the 19th IEEE WETICE conference hosted at T.E.I. of Thessaly. He has published many research papers in international journals and conferences as well as a chapter in a book. He is also the author of the book "Quantum Computation: From Theory to Practice". His main research interests include Parallel and Distributed Systems, Computational Clouds, and for the last two years almost exclusively Quantum Computing.
Vassilis C. Gerogiannis
Vassilis C. Gerogiannis, Professor and Head in the Department of Digital Systems, University of Thessaly (academic subject: Analysis & Design of Systems & Projects with Emphasis on Decision Making). Adjunct Professor, Hellenic Open University. Visiting Professor, IPAG Business School (France) and Siauliai State University of Applied Sciences (Lithuania). He holds a Diploma in Computer Engineering and a PhD in Software Engineering (University of Patras). From 1992 until present, he participates in several R&D and educational projects. Author/co-author of more than 130 papers published in international journals/conference proceedings and cited in a plethora of citations. Co-author/editor of three scientific books. Member of editorial board, guest editor and reviewer in international journals. Conference chair/Program chair and invited speaker in international conferences. He has received the "best paper award" in three international conferences. Currently he is Member of the Management Board of the Hellenic National Academic Recognition Information Centre (NARIC), Member of the Council for Research & Innovation in Thessaly, Member of the Management Committee of the Entrepreneurship & Innovation Research Institute of the Research Center IASON at the University of Thessaly, Member of the Management Committee of the Technical Chamber Central and Western Greece, Member of the Central Assembly of the Technical Chamber of Greece, as well as Member of the Scientific Committee of Electronics Engineers in the Technical Chamber of Greece.
Gkika Anastasia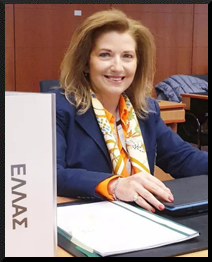 Graduated from EKPA in English and Greek Lang. and Lit. with a Master's on Education Leadership (Cyprus European Uni.) with extensive training at Panteio Uni.: "Support Teacher's work", EKPA: "Education work Assessment", KEMETE: "Student Drop-out", EKDDA: "School Units Administration", "Class Crisis Management", etc., PhD candidate and member of Thessaly Uni. Digital NRPS Evaluation Lab.
Long teaching experience in the private and public sector of Greece and Cyprus at all levels, teacher trainer at PEK, EKDDA, etc., and exercise of administrative duties as deputy Head and Principal of schools, Director of the RD/Television Department of the Educ Ministry, of the electronic educ magazine e-Emphasis, Sec.General of Primary, Secondary and Special Education recently, and now member of the Permanent Greek Representation of the EU (Brussels) for Education, Culture, Sports and Youth.  
Founding member and 1st Sec.General of TESOL Greece and member of the IATEFL Board, with awards and participation in numerous seminars, conferences and volunteer projects for students and teachers, elected teachers representative at ELME, OLME, ADEDY, collaborations with various institutions and author of teaching materials for Oxford Uni Press, Longman, etc., many articles (individual or collective) in international journals and co-editor of publications and teaching manuals.  
Kaz Hagiwara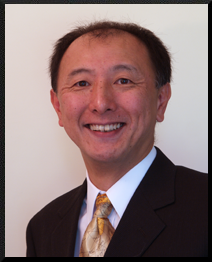 He is Casual Academic at the School of Languages and Cultures, The University of Queensland, Australia
PhD (Univ. of South Australia, 2021)
Certified Teacher, Teacher Trainer in Suggestopedia/Desuggestopedia (International Centre for Desuggestology, 1998)
MA (Sophia, 1984)
Dip. Ed. (Sophia, 1982)
BA (Sophia, 1980)
Govaris Christos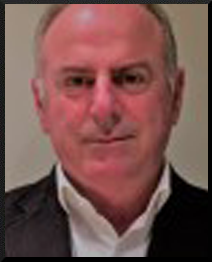 Professor of Intercultural Education, Department of Primary Education, University of Thessaly. Research interests: educational inequalities and educational integration in multicultural society, curricula and intercultural teaching/learning, school integration of socially vulnerable groups. Researcher in charge of European and national projects to support school integration of Roma pupils.
Dr. Dimitris Deligiannis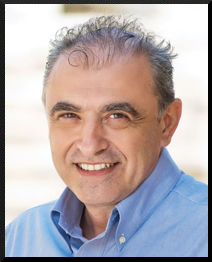 Dr. Dimitris Deligiannis was born in Larissa, Greece. He has studied Greek language and Literature in Aristoteleio University and Law in Dimokriteio University. His MA studies are in Social Planning and in Organization and Management in Education. He was awarded his PhD from the Hellenic Open University in the field of adult education with a focus in transformative learning, especially in vulnerable groups.
For over a decade, he worked as a teacher at the secondary education. In 1998 Dr. Dimitris Deligiannis became the Head of Education Department of the Therapy Center for Dependent Individuals - EXODOS and since 2000 he organized with his colleagues the Adult Alternative School, the first adult education structure for ex- drug users in Greece. He was also the coordinator of the first vocational training programs for former users in Greece and responsible for organizing an experimental training structure for juveniles in the Kassaveteia Prison in 2013.  
Today he is a professor-consultant at the Hellenic Open University. He also works as a trainer of adult trainers in multiple programs emphasizing on education for vulnerable social groups. He has published numerous relevant articles in books and science magazines.  
During the period 2014 – 2019, he was Deputy Mayor for Social Policy in the municipality of Larissa in Greece. He was responsible for the Lifelong Learning policy and Chairman of the Committee for the program "Larissa - Learning City". Through this program the City of Larissa was accepted in 2015 as member of the Unesco's global network of "Learning Cities" and in 2017, during the international conference in Cork (Ireland) received the UNESCO Learning City Award for its significant progress in the lifelong learning progress at the local level. 
Since 2019 he is the Chairman of the City Council of Larissa. He is in charge for the implementation of local and international actions in the field of "Citizenship Education" since the city of Larissa was elected and appointed by Unesco's global network of "Learning Cities" as the coordinator city in the field for the years 2020-2021. In 2020 he launched the initiative of the "Young people's City Council" in order to reinforce local civic institutions of participative democracy and to promote the active citizenship. Today, he is Deputy Mayor of the Administration, Education and Lifelong Learning of the Municipality of Larissa.
He is Chairman of the Council of Migrants and Refugees Integration and Vice President of Prevention Centre of Larissa (Orpheus). 
George Nikolaou
George Nikolaou studied Education Sciences in Greece and France. He supported his doctoral dissertation in 1999, at the University of Athens. He taught at all levels of education in Greece and France and served as Associate Professor during his tenure of Intercultural Education at the Pedagogical Institute. From September 2001 to May 2015, he served as a Faculty Member with a subject of Intercultural Pedagogy at the Department of Primary Education of the University of Ioannina. Since May 2015 he has been serving as Professor of Intercultural Pedagogy at the Department of Education and Social Work Sciences of the University of Patras. Since 2017 he has been President of the Department (Deputy President since September 2022). He has collaborated with the Open and the European University of Cyprus. He has published three monographs, participated in many conferences in Greece and abroad, while his articles have been published in scientific journals in Greece and abroad.
Poulopoulos Charalampos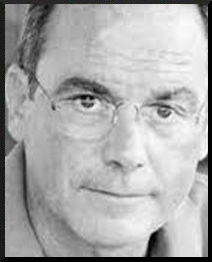 Charalampos Poulopoulos is Professor of Social Work at the Department of Social Work, Democritus University of Thrace. He is the Chairman of the Board of IC&RC (International Certification & Reciprocity Consortium Alcohol and Other Drugs) for Greece, Cyprus, Boulgaria and Malta and Member of the Ethics Committee of the European Federation of Therapeutic Communities. He is also member of the scientific committee of the peer review journals, "Social Work: Review of Social Sciences", "Review of Counseling and Guidance' and 'Exartiseis'. He studied Social Work in Greece and received his PhD from Bradford University, UK. In UK he also carried with post-doctoral research at the Institute of Psychiatry, King's College, London. He started his career in the field of drug addiction treatment in year 1983 and he contributed to the development of the Greek Therapeutic Communities. Between 1995-2013 he was the Director of the Therapy Centre for Dependent Individuals (KETHEA). His research interests focus on the treatment and prevention of addiction, on group dynamics and counseling and supervising organizations with special emphasis on the process of change and crisis management and intervention. For his overall contribution in the field of drug treatment and prevention, in September 2019, he received for the European Federation of Therapeutic Communities, the distinguished Eric Broekaert Award. He has published in several scientific peer review journals, in book chapters and conference proceedings and he is the author of four books.
Stavrakaki Stavroula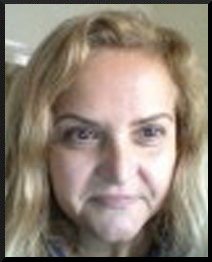 Stavroula Stavrakaki (Scopus ID: 6506413912) is a Professor of Linguistics with specialization in Neurolinguistics at AUTh, School of Philosophy, Dept. of Italian Language and Literature. She has been working as a faculty member at AUTh since 2004. Before being a faculty member at AUTh, Prof. Stavrakaki worked as a research or teaching staff member in other universities in Greece or abroad including University College London and University of Crete. Additionally, she has taught in several postgraduate programs abroad (including Amsterdam, Ferrara, Essex, Potsdam, Groningen, and UCL). She has been a Marie-Curie postdoctoral fellow, funded by European Commission, at UCL and participated in several funded research projects including COST actions focusing on child language. Prof. Stavrakaki has published articles in international journals including Brain and Language, Journal of Child Language, British Journal of Developmental Psychology, Journal of Speech, Language and Hearing Research and Aphasiology. She acted as a guest editor for a special issue of First Language on verbal short term memory and syntax in developmental disorders (https://journals.sagepub.com/toc/flaa/40/4). Her research interests focus on the study of language and other cognitive functions in acquired and developmental disorders of neurological or genetic etiology.
Publication links
https://orcid.org/0000-0002-6755-1451 https://www.ncbi.nlm.nih.gov/pubmed/?term=stavroula+stavrakaki
https://scholar.google.com/citations?hl=el&user=Sf4Ap9UAAAAJ&view_op=list_works&sortby=pubdate
https://www.scopus.com/authid/detail.uri?authorId=6506413912  
Athanasios Papaioannou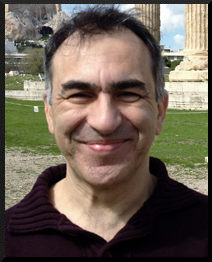 Dr. Athanasios Papaioannou is Dean at the university of Thessaly and Director of the European Master in Sport and Exercise Psychology. He is the FEPSAC treasurer and past ISSP vice-president. Papaioannou is the Editor of the International Journal of Sport and Exercise Psychology and Editor of an international handbook. He has received funding for projects in physical activity and physical education and has over 100 publications and 6 books. He directed the 10th World Congress on Sport Psychology and received the ISSP Honor Award.
Digelidis Nikolaos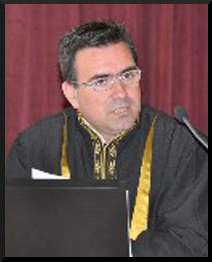 He has more than 129 publications in peer reviewed national and international scientific journals and more than 170 abstracts or short papers in national and international congresses. He has published 6 books in PE, alone or together with colleagues. Two of them are the official public books for school PE in Greece. The last ~22 years he has been part of every significant educational reform in his country. He participated in "Olympic Education" (2000-2006) and "Promoting social and gender equality" (2006-2008) nationwide programs, new books for PE (2004-2006), "New School" action (2011-2013), New Program of Study and Teachers' Guidelines for senior high school Physical Education (2014-15), New Curriculum for Senior High School in Greece (2020-21). He is member of several professional organizations like the Greek Society of Sport Psychology (President 2012-2020), the Hellenic Academy of Physical Education (General Secretary 2016-now). Further, he is President of the Spectrum Institute for Teaching and Learning, Florida, USA. Main research interests: learning environments in PE, enhancing motivational climate in PE settings, conducting short-term or long-term school interventions, teaching styles and teacher education.
Vasiliki Derri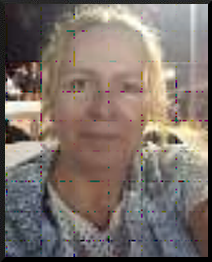 Vasiliki Derri is a Professor at DPESS of DUTH with specialty in Methodical Didactics of Physical Education (PE). She teaches at undergraduate and postgraduate level in Greece and abroad. Since 1998, her teaching and research work has been related to teacher training, the development of assessment tools, and the PEcurricula for holistic learning. She was/is research coordinator and principal investigator of many national and international funded research programs, and has developed powerful transnational synergies. She collaborated/collaborates with the IEP, as supervisor for the creation of the new PE curricula, the educational materials in elementary school (2021), and the PE teacher training. She is the Vice-President of the Hellenic Academy of Physical Education, and Director of the Master's Program "Creative and Adapted Physical Education". She has published more than 120 articles in scientific journals and is the author/translator of many books. In her book "Physical Education at the beginning of the 21st century. Standards, goals, and objectives in primary education" (2007), expected learning outcomes (motor, cognitive, emotional/social, physical condition-health) for 1st to 6th grade students are recorded for the first time in Greece.
Giorgos Papadourakis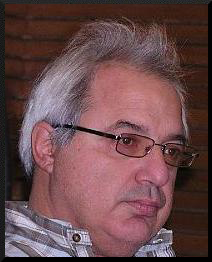 Was born in Patras Greece in 1959. He received his B.Sc. degree from the Michigan Technological University in 1978, his Master's degree from the University of Cincinnati in 1981, and his Ph.D. Degree from the University of Florida in 1986, all in Electrical Engineering. From 1986 until 1988 he was an Assistant Professor in the Department of Computer Engineering at the University of Central Florida, Orlando, Florida. From 1988 until 1992 he was a Visiting Professor in the Department of Computer Science at the University of Crete in Heraklion, Greece. In 1994 he became a Professor in the Computer Science Group of the Science Department at the Technological Education Institute of Heraklion in Greece. The TEI of Crete was upgraded to university status in May 2019 and currently he is a Professor at the newly formed Electrical and Computer Engineering Department of the Hellenic Mediterranean University. His current research interests include Intelligent System applications, firmware and software development, Cyber Security, Engineering Education, and Open Distance Learning. He has authored (editor) of 17 books, over 38 Journal and 184 International Conference publications. He has coordinated or participated in over 110 National, European and International projects. He has been Conference Chair in 15 International Conferences. He was a member of the Executive Committee of the Horizontal Action for all TEI Careers Services, 1996 – 2006 and Coordinator of the Career Office of TEI Crete from 2001-2016. He has been an academic member of the TEI of Crete Council, the governing body of the Institution at that time 2012 - 2016. He was the Rector of the TEI of Crete September 2017 – November 2017 and Dean of the School of Engineering December 2017 – February 2018.
Androutsos Odysseas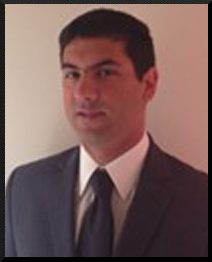 Dr Androutsos has published 113 scientific papers and >100 abstracts in scientific conferences. Since 2008 he participates in research programmes. He is a member of the Editorial Board, reviewer in scientific journals, conferences, books and research proposals and an elected member of the ESDN Obesity of EFAD. He has supported the Min. of Health of Malta and the National Institute of Health of Estonia in the implementation of obesity prevention programmes. His scientific work received awards, such as the «2019 John M. Kinney Award».
Hassandra Maria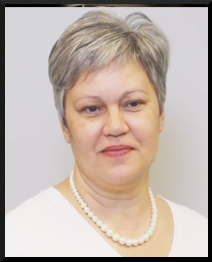 Hassandra Maria is an Assistant Professor at TEFAA of the University of Thessaly, specializing in School Physical Education and Health. Her research is primarily concerned with applying behavioural and motivational theories to developing interventions to promote exercise. She has developed various intervention programs for schools, health care and communities. She has earned funding for research projects as a principal investigator or coordinator and participates as a research associate in competitive programs in Greece and Finland. She has developed a strong international network of research partners from international universities and research organizations. She has been teaching at the undergraduate and postgraduate levels for the last 20 years in Greece and Finland and has published more than 50 articles in scientific and professional journals and 5 books or book chapters on physical and health education.
Skordilis Emmanouil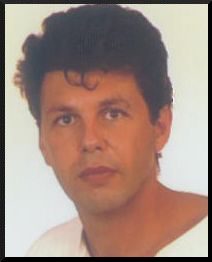 Dr Emmanouil Skordilis is an Associate Professor in the School of Physical Education and Sport Science, of the National and Kapodistrian University of Athens (NKUA), in Greece. He specializes in the field of Adapted Physical Activity, and teaches relevant courses, both graduate and undergraduate, such as: Integration/ Inclusion of Students with Disabilities in Physical Education, Teaching Paralympic Sports, Measurement and Evaluation in Adapted Physical Activity, etc. His research work incorporates presentations in several international conferences, the guidance of several Master's and Doctorate Dissertations in the NKUA and publications of 70 research studies in the field.
Katsarou Dimitra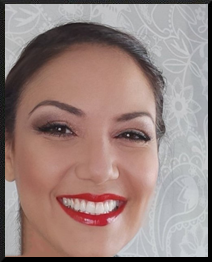 Dimitra Katsarou is an Assistant Professor of Developmental Psychopathology and Language Disorders at the Department of Preschool Education Sciences and Educational Design of the University of the Aegean. She studied Philology at the Department of Philology of the School of Philosophy of the Aristotle University of Thessaloniki. She holds three postgraduate degrees (MSc Sports and Exercise Psychology- University of Thessaly, Med Adult Education- Hellenic Open University, MA Education: Special Education- University of Nicosia) and Ph.D. of the Special Education Department of the University of Thessaly. She is a certified adult educator and College teacher and has worked as a special education philologist in public high schools and second chance schools and has developed differentiated material for people with intellectual disabilities. She has worked as an adult educator in private and public Vocational Training Centers, as a teacher in Second Chance Schools, in Lifelong Learning Centers, in Vocational Training Institutes, in the Youth and Lifelong Learning Institute, in the School of Probationary Police and in Private Colleges. She has participated in research projects funded by the University of Thessaly, the National Technical University of Athens, the European Union and the Information Society. She has conducted her postdoctoral research co-financed by six universities in the European Union. She speaks four foreign languages (English, French, Italian, Spanish) as well as Greek Sign Language, writes and reads in Braille System. She has 24 scholarly publications in influential peer-reviewed journals and more than 50 conference presentations, she has written eleven children's fairy tales and three theatrical plays. She has authored a book entitled "Down Syndrome: Language Development, Language Skills and Speech Pathology", she is the scientific editor of the book "Special Education and Creativity" and is the co-editor of the scientific book "Disability and Mental Health", participating in chapters in other scientific publications. In parallel with the University of the Aegean, she has worked as adjunct faculty at the University of Nicosia, the University of Thessaly, the Aristotle University of Thessaloniki and the Hellenic Open University. Her research interests focus on the special education of children with intellectual disabilities, neurolinguistics, cognitive processes, autism, developmental psychopathology, speech development and genetic syndromes.
Kasselimis Dimitrios
Dimitrios Kasselimis is an Assistant Professor of Neuropsychology at the Department of Psychology of Panteion University of Social and Political Sciences and a Research Associate at the Neuropsychology and Language Disorders Unit of the 1st Neurology Department of Eginition Hospital at the National and Kapodistiran University of Athens. He is also teaching in the postgraduate programs "Special Education and Training of Individuals with Oral and Written Language Impairment" (School of Humanities of the Hellenic Open University) and "Clinical Neuropsychology – Cognitive Neurosciences" (Medical School of the University of Athens), as an adjunct professor. He holds a Biology Degree from the University of Patras, and a Psychology Degree from the University of Crete. His PhD thesis was focused on the neurological substrate and cognitive deficits in post-stroke aphasia (Department of Psychology, University of Crete). He has been awarded one doctoral and two post-doctoral scholarships and has been involved in funded and unfunded projects related to cognitive functions of children and adults, adaptation and standardization of psychometric tools, and cognitive impairment in various neurological disorders, in collaboration with several researchers from domestic and foreign academic institutions. He is a reviewer in international scientific journals, and has co-authored several research papers, book chapters, and conference abstracts.
Maria Daniela Marouda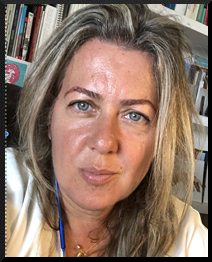 Chair of the European Committee against Racism and Intolerance (since January 2020, term of two years), independent member in respect of Greece since 2015.
Professor in International Law, Panteion University of Athens and Jean Monnet Chair Holder on EU Solidarity in Civil Protection and Humanitarian Action (emphasis on Migration and the Covid19 pandemic).
Project Coordinator UNESCO Chair on Peace, Human Rights and Democracy - Head of EU and UNHCR Research projects on mapping integration indicators for the inclusion of refugee and migrant children through education, as well as on homeless unaccompanied children
15 years of experience in humanitarian fieldwork, through OSCE, UNHCR and then International Committee of the Red Cross, in armed conflicts (1996 Bosnia Herzegovina, 1997 Albania, 1999 Kosovo, 1998-99 Sri Lanka, and then onwards based in Greece with short missions in areas in crisis or conflict.
Eleni Tsipa
Eleni Tsipa is the Oracle Academy programme manager for the cluster of countries that includes Greece, Cyprus, Malta, Albania, North Macedonia & Kosovo. She joined Oracle Hellas in 2004 as PR Specialist and, in 2006, her role expanded to include responsibility for the Corporate Citizenship activities. Since 2019, she is exclusively responsible for Oracle Academy and CC. Her working experience includes marketing and communications positions in companies like Intel, IKON Porter Novelli, Bull, Intersys and Compupress. She holds a BSc in Business Administration, specializing in Marketing, from the Athens University of Economics and Business. She is an active volunteer of non profit organizations initiatives focusing on the environment, children and women. She is married and has one daughter.
Nikiforos Konstantinou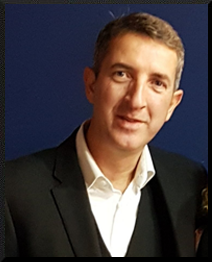 President of OLME (Federation of Secondary Education Officers). Holder of a degree in Theology with the grade "Very Good", 1986-1991 University of Athens - Faculty of Theology. Master's degree in Sociology with 'B+', 1991-1992 University of London - King's College. PhD Candidate in Intercultural Education, University of Athens - Faculty of Theology. Teacher in public and private schools. Author of 9 educational books. Lecturer in various scientific conferences. Chairman of the Organizing Committee of educational and trade union conferences.
Loukaidou Georgia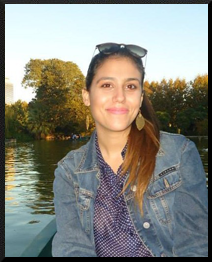 Georgia is a graduate student of the Department of Physics of the University of Patras (UP). Her love for astronomy and astrophysics led her to continue her path in research paths by completing her PhD from the Department of Physics of the National and Kapodistrian University of Athens (NKUA). Along the way, she was an active member of the public outreach team at the National Observatory of Athens (NOA),communicating issues of astronomy in all age ranges. At the same time, she participated in numerous events and outreach activities of science at the NKUA and the NOA,in order to bring the general public closer to science. From October 2021 she became a member of the SciCo team as a STEM Educator.
Vassilios Kotoulas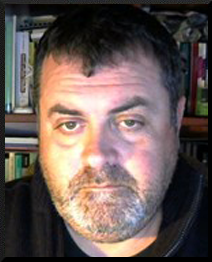 Dr. Vassilios Kotoulas is a Teacher with Postgraduate Education in Special Education and holds a PhD in Human Sciences from the Department of Special Education of the University of Thessaly with a special interest in Learning Disabilities in written speech. He serves as the Organizational Coordinator of the Regional Center for Educational Planning of the Regional Directorate of Education of Thessaly. His research interests focus on the cognitive components of reading and writing and on theoretical and practical approaches to inclusive education. He has taught in Higher Education at undergraduate and postgraduate level. In recent years he has been teaching at the Hellenic Open University as a Collaborating Teaching Staff in the Course "Problems of Oral and Written Speech: Theoretical Approaches" of the Interuniversity (in collaboration with the SED of the University of Thessaly) Postgraduate Program Special Education and Training of People with Problems of Oral and Written Speech" and the University of Nicosia as Collaborating Teaching Staff in the course "Pedagogy of Inclusion" in the Interuniversity (in collaboration with the University of Patras) Distance Postgraduate Program "Special Education". His works have been presented in conferences, scientific journals and books. He has taught in - and organized - a large number of seminars for teachers of all levels, topics related to teaching practice, special education, the use of computers and communication and cooperation with parents, the transition from level to level and related by organizing the operation of the school unit.
Angeliki Zachou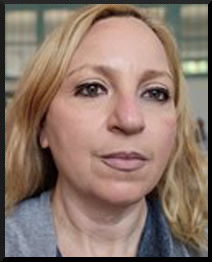 Angeliki Zachou obtained a BA in Greek Philology. In parallel with her undergraduate studies, she attended courses at the Laboratory of Anthropology of Democritus University of Thrace and received further training at the University of Florence. She continued her postgraduate studies at the University of Essex with an MA in Psycholinguistics and Neurolinguistics. During 2009-2013 she enrolled at the doctoral programme of Experimental Psychology, Linguistics and Cognitive Neuroscience at the Department of Psychology of the University of Milano-Bicocca with a full four year fellowship. For her doctoral thesis, within the framework of the European Programme CLAD (Crosslinguistic Language Diagnosis) she investigated, through the creation of specialized tests, the production and comprehension language abilities of children with dyslexia and SLI in Greek and Italian. She has attended international and European training schools on linguistic and cognitive development and neurodevelopmental disorders.
During 2001-2009 she was a scientific collaborator of the Center of Psychological Research and she is specialized in the assessment and rehabilitation of learning-language disorders, as well as in the implementation of specialized neuropsychological techniques. She has supervised the practical exercise of special educators, psychologists and speech therapists, she has participated as a trainer in educational seminars and she has developed specialized material for the assessment and rehabilitation of learning and language disorders. She is the author of three books and she has published her research in national and international conferences. She works (since 2017) at the public secondary special education sector. She has taught in undergraduate and postgraduate degree programs in Special Education at private Colleges, as an adjunct associate professor at the University of Peloponnese and she is also a collaborating teaching staff member at the Hellenic Open University. Her research interests focus on language development in neurodevelopmental disorders, in differential diagnosis, as well as in the development of assessment and rehabilitation material.  
Eugenia Gortsila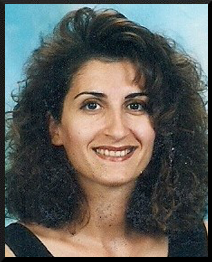 Eugenia Gortsila is a Special Teaching Staff of the Department of Physical Education and Sport Science (DPESS) of the National and Kapodistrian University of Athens. She had worked for almost 25 years as a Physical Education teacher in Secondary Education and also she was a Physical Education Consultant in the Institute of Educational Policy. Her scientific interests are mainly focused on subjects related to Physical Education and Sports teaching. She is the author of publications in scientific conferences and magazines, both in Greece and abroad, and she has been a member of Organizational and Scientific Conference Committees. She is also an arbiter for scientific magazines. She participated in writing groups for the development of support material on the subject of Physical Education. She is President of Educational Organization HORIZONTES
Papadopoulos Chionas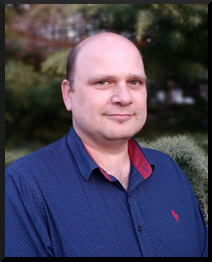 I was born in Thessaloniki in 1977. I studied IT engineering at the ATEITH and I have a master's degree in Education Management. I am teacher for 20 years, of which 17 of these, I have served in Vocational Hight Schools and I have been in charge of the IT sector and assistant principal in EPA.L.. I have been involved with a trade union of B ELTEE Thessalonikis since 2008 as it more representatively and expressed my work area, from 2009 I was elected to the board of B ELTEETH, in 2016 I nominated for the board of OLTEE where I was elected. Since then I have served for 4 terms on the board and in this period I am in the position of the President of the Federation of Teachers of Technical Vocational Education.
Georgios Diamantopoulos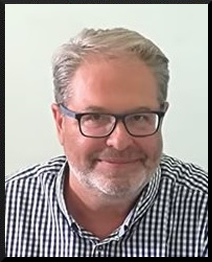 Georgios Diamantopoulos born in Piraeus and is the Director of Public Vocational Training Institute of Piraeus.
Is a teacher – Mathematician- majoring in Applied Mathematics and has a Master in "Leadership and Management in Education." 
He speaks English and Italian and some French. 
It has a large graduate training - specializing in: "Vocational Education and Training", "Training of Adult Instructors", "Organization and Administration of Educational Units", "Human Resources Development", "Educational Workshops", "Civil service issues for Public Service executives" etc. issues relating instructors, managerial, training and European issues. 
Fluency, continuous professional use and teaching experience in information technology and office automation, and he has Certification in Information and Communication Technology (ICT) and EKEPIS Certification. Also he has writing activity. 
The big 35-years Experience in Education and Training, in addition to teaching experience as Professor of Mathematics, includes service on Computerization of Secondary Education of Athens as programmer-responsible of payroll applications-yearbook teacher, was fellow of section D for Studies of the Ministry of Education, member of the National Strategic Committee for Informatics and New Technologies in Education, teacher trainer of Primary and Secondary education in PEK Tripoli, coordinator programs "training teachers in ICT use in education, member of various committees of the OEEK, assistant Director for six years in the 2nd IEK Piraeus and from 2010 he is Director of Public Vocational Training Institute of Piraeus. 
He has prepared and implemented several European projects since 2004 until today, while VTI Piraeus, which is the responsibility of the Direction, has won the European Erasmus+ Accreditation. 
Finally he has many other interestings and properties among: President and Founding Member of the Pan-Hellenic Union of Directors of Public Institutions for Vocational Training – PANEDDIEK, Member of the Greek Mathematical Society, Member of Society "Ionideios Protipo School of Piraeus", Former President of Federation of Volleyball Referees of Greece (ODVE) and President SYDPEDAP, Arbitration Professor ODVE, and former international volleyball referee. Other interests: archeology, literature (essays - classical literature - illustrated), Music, Movies, Photography, Swimming, Chess, Strategy Games. 
Dimitrios Kiriakos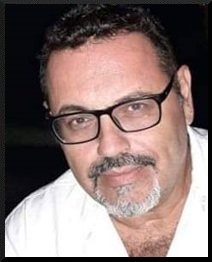 Dimitrios Kiriakos has studied Computer Science at Cardiff University, UK and has a MSc in Systems Engineering from the same University. He then gained MBA in Decision Sciences from Athens University of Economics & Business and MEd in Adult Education from Hellenic Open University. He is a Phd (C) from the department of Business Administration at University of West Attica specialized in E-learning.
He has worked as an Analyst Programmer at the Informatics Department of the Ergobank & OTE and as Corporate Marketing Services Manager at Vodafone. He is a Informatics teacher and has taught in Technical Education, TEI of Piraeus & Chalkida as well as many colleges while he has served also as a Director at the Public Institute of Vocational Education of Ag.Dimitrios. Since 2013, he has been Director of the Public Institute of Vocational Education of Aigaleo (Thematic S.T.E.A.M. VET Institute). He was also the President of the Hellenic Information Union (H.I.U.) and has an extensive experience in Project Management of European Programs like Erasmus+ etc.
Sokratis Pappas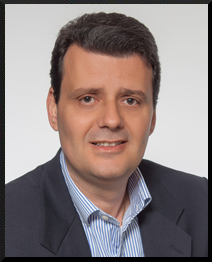 -NAME, SURNAME: Sokratis Pappas
-Mechanical Engineer, Teacher at Secondary School
-Master degree of Educational studies at Aegean University
-Studies and degree on Wood and Furniture Technologies at University of Thessaly
-FOREIGN LANGUAGES: English, German
-former Director, Subdirector and teacher at 1st Vocational high school of Karditsa
-former Director of the Directorate of Secondary Education of Karditsa
-former elected representative of the teachers at the Union of teachers
-member of the city council of Municipality of Karditsa
Amprasi Evangelia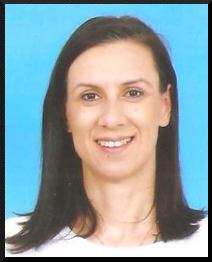 Amprasi Evangelia graduated from Department of Physical Education & Sport Sciences of the Democritus University of Thrace in 2004. In 2012 completed postgraduate studies at the Interdepartmental program of the Department of Physical Education and Sports Science of the Democritus University of Thrace and the University of Thessaly "Exercise and Quality of Life" with direction "Maximization of Athletic Performance and Efficiency" and a postgraduate thesis: "Recording and evaluation of the efficiency of the coaching behavior on team coaches of men Volleyball teams". In January 2022 was awarded a doctorate of the Department of Physical Education & Sport Sciences of the Democritus University of Thrace.
She was a volleyball player in sport teams of Thrace until 2004. In the same year started her occupation with volleyball coaching, where she is still involved today. As well she was coach of the men's and women's Volleyball team in the Police Academy of Komotini and reached 1st ranking achievement at the matches of military schools, armed forces and security bodies (2013, 2016, 2018, 2019). 
The last three years is Associate Physical Education Teacher at primary and secondary schools.  
Her research interest is focused on the study of the development of the Perceptual Abilities of children aged 8-10 years in volleyball and the benefits of technology in the educational process. Also she has published scientific articles in Greek and international scientific journals and has participated in international scientific conferences. 
Irini Alopoudi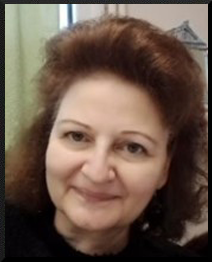 Irini Alopoudi was born in Vasilika, Thessaloniki. She studied Philology at the Aristotle University of Thessaloniki, taught in secondary schools in the prefectures of Thessaloniki, Karditsa, Florina and Kozani and today lives with her family in Ptolemaida, where she works as a permanent philologist at the 1st Ptolemaida Gymnasium "Ion Dragoumis". She participates as a lecturer in teachers' conferences, deals with the philological editing of publications, was responsible for the publication of a student newspaper and participates in the publication of student magazines. Finally, as its basic position is that the teacher must excite the students, it implements a variety of experiential-cultural activities within the framework of the curriculum.
Magkou Natasa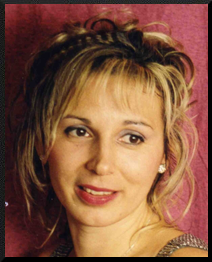 Magkou Natasa graduated in 1987 from the Department of Physical Education and Sports of the Aristotle University of Thessaloniki. He holds a Master's degree and is a PhD candidate in the Department of Physical Education & Sports Science of the Democritus University of Thrace. He collaborated with the Ptolemaida Traffic Police, where he implemented the experiential actions for the Program: for the Program: "I get an education I change my mentality".
She was awarded by the Ministry of Education, Research and Religions (Ministry of Education) for the Digital Teaching Scenario entitled: "dancing for our expatriate sister (Stolen Caryatid). 
 She was awarded 5th place in the Education Leaders Awards 2022 in the "Educator of the Year 2022" category.
 She is a member of the writing team for the development of an educational manual entitled "Promoting Road Safety for Children and Adolescents" coordinated by the Laboratory for the Study of Health and Road Safety of the Department of Social Work of the University of Crete.
She is a member of the Oblomov Project team of the European Erasmus program, which was designed and led by the partner "Piccolo Teatro" of Milan, coordinated by the University of Milan. 
She participates in the Jury Committee of the Panhellenic Conferences of Ε.Ε.Π.Ε.Κ (Scientific Association for the Promotion of Educational Innovation) and ΕΕΛΛΑΚ (Organization of Open Technologies and Innovation). 
She participates in the Committee of Critics of the Panhellenic Conferences of Ε.Ε.Π.Ε.Κ (Scientific Association for the Promotion of Educational Innovation) and ΕΕΛΛΑΚ (Organization of Open Technologies and Innovation). 
She is the author of The Wolf at School? He's broken, too. "He keeps the following Blogs: 
http://blogs.sch.gr/anasmag/ http://natasaswolf.blogspot.gr/
https://blogs.e-me.edu.gr/hive-EMELEIAS/ Safety at sea and pool
https://blogs.e-me.edu.gr/anasmag/ Project themes for Α΄Β΄Γ΄Δ΄ Ε΄ΣΤ΄ classes
https://blogs.e-me.edu.gr/hive-VUBOPEMI/ Volleyball
https://blogs.e-me.edu.gr/hive-basketskills/ Basketball
https://blogs.e-me.edu.gr/hive-motorskills/ Traditional dances
George Deliopoulos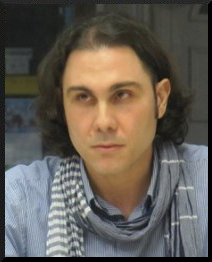 George Deliopoulos has a PhD degree in Prehistoric Archeology from Aristotle University of Thessaloniki and he is a philologist in Secondary Education. Since 2006, he has been secretary and president of the Philological Association of Kozani. He has participated in educational conferences, European and national educational programs. He has edited books on literature reading and creative writing, as well as two student literary magazines, awarded by the Women's Literary Team. His school projects focus on the use of creative writing, play and audiovisual literacy in education. Apart from school, he is a poet, having published four poetry collections so far, being co-director of the literary magazine karyothraustis (published by ROMI editions).
Petridou Charitini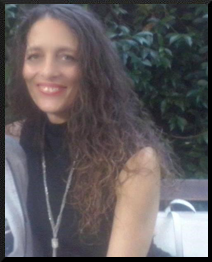 Petridou Charitini is a graduate of the Department of Physical Education & Sport Science, has two postgraduate diplomas in "Prevention - Intervention - Rehabilitation" and "School Physical Education" of the Department of Science of Physical Education & Sports (DUTh.) and a PhD in Pedagogy/Special Pedagogy from the University of St. Kliment Ohridski. She is currently pursuing a Master's degree in Management & Organization of Educational Units at the International University of Greece. She holds a Certificate of specialization in counseling and Orientation, a level B1 ICT certification and a corresponding certificate of general knowledge and skills in the use of computers from another organization. She has attended two training programs of the ESDDA on the Administration and leadership of Educational Units, as well as programs of respective subjects of the Panteion University. She is also trained in adult education as well as other subjects related to the learning process. She participates in conferences and seminars on archery, the administration of educational organizations, physical activity and innovations in education with presentations and publications. She has authored two books on physical activity for people with mental disabilities and the first Greek manual on archery, while, at the same time, co-authored the educational guide "National Parks" for people with disabilities. She is a class A coach in archery, has been a federal coach and a member of different committees of the Hellenic Archery Federation, while being an archery coach of the Shooting Club of Komotini for about 20 years, promoting the sport in schools and special educational institutions..
Christina Zourna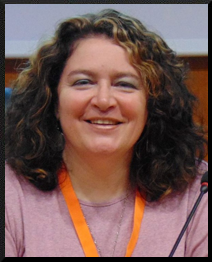 Mathematician, Aristotle University of Thessaloniki, MA in Adult Education and Lifelong Learning, PhD student researcher, Educational and Social Policy Dept, School of Social Sciences, Humanities and Arts, University of Macedonia, Thessaloniki, Greece. Teaching secondary education mathematics since 1988. Her research interests include the use of Drama in Education in teaching the curriculum and developing personal, social, and professional skills for teenagers, students, and adults. Her genuine idea of using DiE as a holistic career guidance approach has been officially copyrighted by notarial act (990/11-02-2022).