Keynote Speakers
Ted Fleming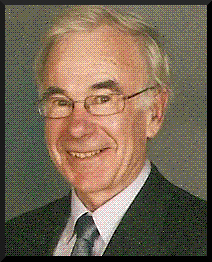 Dr. Ted Fleming is adjunct Professor of Adult Education at Teachers College, Columbia University, New York. Previously he has been a senior academic and Head of Department at National University of Ireland Maynooth and Associate Dean of the Faculty of Social Sciences. He is a member of the Advisory Board of An Cosan (Adult Education Centre). Awarded a B.Sc. (NUIM) and a B.D. before undertaking graduate studies (M.A & Ed.D.) At Teachers College, with Jack Mezirow as academic advisor. He also studied with Paulo Freire in Boston. Received at Columbia University Teachers College the Jack Mezirow Living Theory of Transformative Learning Award (2014) for his 'original contribution to the development of the theory of learning' - writing on the critical theory of Axel Honneth. Link to paper. In 2016 he delivered the inaugural Mezirow Memorial Lecture at Columbia University
Gunnar De Boel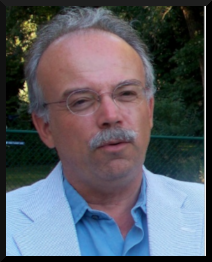 Born in 1955 in Antwerp (Belgium). He studied Classical Philology and Philosophy at the universities of Antwerp and Ghent and postgraduate studies at the University of Athens. He was appointed Professor of Modern Greek studies at the University of Groningen (Netherlands) 1998. He is Professor of Greek and Comparative Linguistics and Modern Greek Philology at the University of Ghent from 2000. His scientific publications concern subjects of ancient Greek Linguistics and Modern Greek literature, particularly in relation to writers as kazantzakis, Karagatsis or Kachtitsis.
The title of his speech is "The introduction of ancient Greek in Western European educational tradition".
Mary Lou McCloskey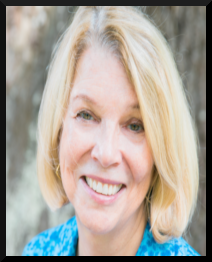 Dr. McCloskey, who has worked with schools, districts, and ministries of education in 36 states and on5 continents, has taught in undergraduate and graduate programs at Emory University, Georgia State University, the University of Memphis and currently teaches at Agnes Scott College. The author and co-author of many journal articles, chapters, and professional texts for educators, she has also authored or coauthored six programs for English learners, including On Our Way to English; Visions: Language, Literature, Content; Voices in Literature; and Teaching Language, Literature and Culture and was consulting author and ESOL specialist for the McDougal Littell Language Arts, Grades 5-12. She also serves as English Language Specialist for the Global Village Project, which educates refugee teenage girls with interrupted education.
Her speech's title is: "Best Practices, Schoolwide and Classroom, for Migrant Inclusion"
Lionel Franchet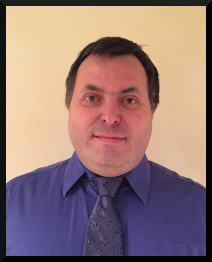 Mr. Franchet Lionel is Professor of mathematics-Physical Sciences at Lycée Professionnel Aristide Briand in Orange City in south France with postgraduate studies in mathematics and in adult education. He is also a certified academic tutor at the Academy of Marseille-Aix-en Provence (Master 1-2), Member of the Committee on the national Baccalaureate exams of France and member of the National Committee for selection of professors in Secondary Education of France.
The title of his speech is "Towards an upgrading evaluation of teachers" - Vers une évaluation aux mérites des enseignants
George Bagakis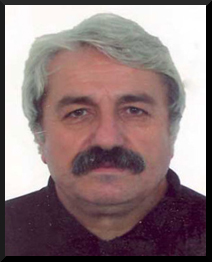 George Bagakis is Professor of Methodology and Policies of Life Long Learning and Continuing Education of the Department of Social and Educational Policy at the University of Peloponnese (Corinth). He is responsible of the Unit of Methodology, Policies and Practices of Continuing Education. He is also Director of the Master Programme "Educational Policy: Planning, development and administration" and Scientific Responsible of the Specialization " Educational Policy and Administration". He has been President of the Organization of Teachers Continuing Education as well as Vice President of the Department of Educational Science and Early Childhood Education of Patras University. Moreover, he has organized many conferences. He has published in Greek and foreign journals and he has also edited many books. He has also been national representative in international programmes. Additionally, he has worked for many years in Secondary Education. His interests concern School based professional development of teachers, Action research, School-self-evaluation, School leadership, School education and Life long learning.
Christos Govaris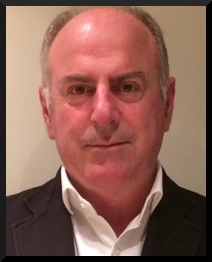 Professor of University of Thessaly Head of the Laboratory "Education and Communication in Multicultural Environments"
He pursued postgraduate study in Political Sciences and Educational Sciences at the University of Stuttgart (1984-1990). He completed his doctorate in Educational Sciences at the University of Tübingen in 1995. From 2007 to today he teaches at the Department of Education, University of Thessaly. His teaching interests include Intercultural Education, Epistemology of the Sciences of Education and the Education for citizenship. His research interests are procedures of school integration and school exclusion in multicultural society, intercultural education and educational justice, intercultural teaching and intercultural learning in school, school integration of Roma pupils, pedagogic practices construction of diversity. He participated in many research projects on racism and school integration of immigrants and returning pupils and he is a writer of many books and papers.
Deligiannis Dimitrios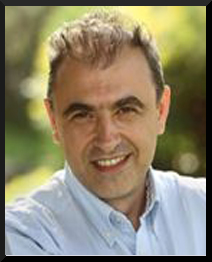 Deputy Mayor of Social Policy, responsible for Lifelong Learning programs of the Municipality of Larissa since September 2014. Holds a PhD in Adult Education, and his postgraduate studies is in Social Planning Organization and Education Management. He has been worked for ten years at secondary level and is an adult trainer in many training programs with an emphasis on training for vulnerable social groups. In 1998 he was appointed Head of Education of the Center for the Treatment of Dependent Exodus, and since 2000 he and his colleagues organized the Alternative Adult School, the first educational structure for adult former users in our country. He was the Coordinator of the first Vocational Training programs for the Therapeutic Community for former users in the country, and he was responsible for organizing a pilot training structure for juvenile detainees at the Kassavetia.
Vassilis Gerogiannis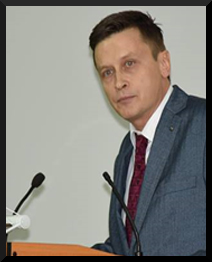 Dr. Vassilis C. Gerogiannis holds a Diploma and a PhD in Software Engineering from the University of Patras, Greece. He is a full time Professor at the Business Administration Department of the Technological Education Institute (TEI) of Thessaly, Greece and Adjunct Professor at the Hellenic Open University teaching at the Computer Science Program of Studies. He is also Visiting Professor at foreign higher education institutes (IPAG Business School France, American University of Beirut Lebanon, Al-Hussein Bin Talal University Jordan). From 1992 until present, he has been participated as software engineer, project manager and research director in several R&D projects funded by EU or national organizations. He has authored and co-authored more than 120 papers in international journals/conference proceedings. He has received the "best paper award" in two international scientific conferences. In the recent past, he was the Head of the Business Administration Department and the Scientific Director of the Institute for Lifelong Education at the Technological Education Institute of Thessaly. He was also the Vice President of the Association of Greek Computer Professionals and the General Secretary of the ICT Chapter (e-TEE) of the Technical Chamber of Engineers in Greece. Currently, he is the General Secretary of the Technical Chamber of Engineers in the Region of Central and Western Greece and Member of the Regional Council for Research and Innovation in the Region of Thessaly, Greece.
The title of his speech will be: Educating for innovation: application of the "Design Thinking" method in practice
Vasiliki Katrivanou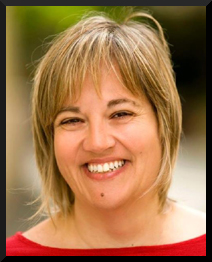 Member of the group for the integration of refugee children in education. She works internationally as a psychotherapist, Group Coordinator, trainer and mediator in communication and conflict resolution. She was a member of the Parliamentary Assembly of the Council of Europe (2014-May 2016). Filmmaker and producer, along with Bushra Azzouz, of the documentary Kypraies, on the Cyprus issue.
Sofoklis Sotiriou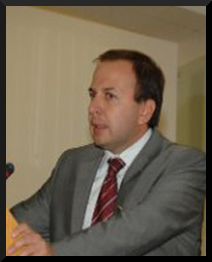 Dr. Sofoklis Sotiriou has worked at CERN, at the National Center for Scientific Research "DEMOKRITOS" in Athens and in the Physics Laboratory of Athens University. He holds a PhD in Astrophysics and a PhD in Technology Enhanced Science Education. He is the Head of R&D Department of Ellinogermaniki Agogi, the first research department that operates in the school environment in Greece, where has been active in the co-ordination and development of research projects on implementation of advanced technologies (e.g. mobile applications, wearable computers, VR and AR applications, robotics) in science education and training. Since 2001 he is the Director of the Ellinogermaniki Agogi Center for Science Teachers Training. His main research field is the design, application, and evaluation of virtual and digital media environments that could bridge the gap between formal and informal science learning. He has been involved in a long series of EC joint research and technology funded projects. He is a member of the European Academy of Sciences (since 2003), member of the board of ECSITE (2004 - 2009) and member of the NAP (Network of Academics and Professionals) Executive Committee of EDEN. He has be appointed by the EPS (European Physical Society) to lead the design and development of the European Science Education Academy, which will support the effective integration of Inquiry Based and Problem Based approaches in the teaching, through the development of effective Professional Development Programmes. He has also act as a consultant to the development of the FP7's Science in Society Work programme. He is author of numerous articles, publications and teachers guides on the use of ICT in science education. He is also author of the Science Textbooks that are used in all primary Greek schools since 2003.
Konstantinos Siomos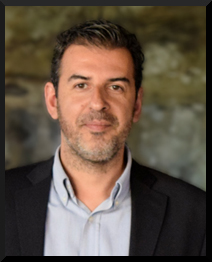 Dr. Konstantinos Siomos is child and Adolescent Psychiatrist and doctor of medicine from the University and holds a postgraduate diploma of specialisation of the medical school of Ioannina University in Social Psychiatry-child psychiatry. He was in charge of planning and organization, the first in Greece a special Psychiatric Clinic for Internet addiction, at Ippokration Hospital of Thessaloniki. Has over 30 publications in Greek and international Journals and numerous papers in Greek and international Conferences, and has taken it as scientifically responsible research and educational activities, in cooperation with the Presidency of the Democracy, digital policy Ministry, Ministry of Defense, ministries of education and Health in Greece and Cyprus, while participating in a public education in cooperation with prosecuting Cybercrime. He is a founding member and President of the Hellenic Society for the study of Internet addiction Disorder and has participated in more than 400 public updates and educational activities while also organized 5 international conferences of E.E.M.D.E.D.
His speech is titled: "Electronic game Disorder: the new mental disease and the guidelines of the World Health Organization for its identification, prevention and treatment".
Dimitrios Kiriakos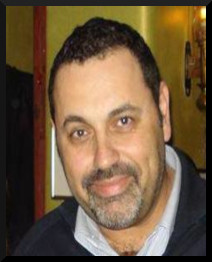 Dimitrios Kiriakos has studied Computer Science at Cardiff University, UK and has a MSc in Systems Engineering from the same University. He then gained MBA in Decision Sciences from Athens University of Economics & Business and MEd in Adult Education from Hellenic Open University. He has worked as an Analyst Programmer at the Informatics Department of the ErgoBank & OTE and as Corporate Marketing Services Manager at Vodafone. He is a professor of Informatics and has taught in Technical Education, TEI of Piraeus & Chalkida as well as many KEK while he has served also as a Director at the DIEK of Ag.Dimitrios.
Since 2013, he has been Director of the DIEK of Aigaleo, while he has been responsible from EOPPEP both for examinations of the practical part of IEK students and as an examiner of adult educators. He is also President of the Hellenic Information Union (H.I.U.)
Paschalia Nathanael
Paschalia Nathanael holds a Ph.D. in Philosophy with specification on Pedagogy from the Department of Philosophy and Pedagogy of the Aristotle University of Thessaloniki. Her bachelor and masters' studies were completed at the same University while she is currently attending an additional postgraduate program at the University of Nicosia regarding teaching Greek as a Second/Foreign Language. As a certified adult-education teacher, she is working in many different forms of lifelong learning (DIEK, KDBM etc.). At the same time, as auxiliary scientific staff of Aristotle University of Thessaloniki, she specializes on teaching subjects related to Pedagogy as well as she has participated in various research projects. Additionally, she also taught the Greek language as second in Greek language enhancing units for foreign students. Finally, her academic writing is strongly connected with many areas of Pedagogical Science.
Roula Kechri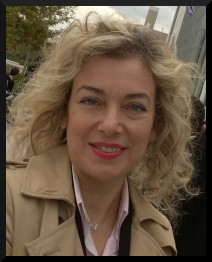 Ms. Roula KECHRI had worked for seven years as a UNICEF employee in the Information & Education for Development Dept before she was employed as an EFL teacher by the Greek Ministry of Education. She has taught English and History in Junior and Senior High Schools as well as in Vocational upper secondary schools. Also, Ms Kechri has served as a School Director, as an area Educational Officer, as a President in other organizations of the Ministry of Education while for the last four years she has been sharing knowledge and experience with her colleagues from the post of the Secondary School Advisor in the region of Sterea Ellada; she is particularly experienced in EU funded programs, she has participated in a large number of national/international congresses and seminars, she was awarded scholarships by the German Ministry of Information and by the State Department (IVLP), she is an Ambassador the EU initiative Teachers4Europe etc. Her scientific interests focus on the promotion of innovative teaching methods, of media literacy and of inclusive education as well.
The title of her speech is: "Teaching English as a Foreign Language in the secondary "Units for the Support & Education of Refugees" (DYEP) - A comparative approach of the educational units in Greece and in the USA"
Agapios Oikonomidis
Dr. Agapios Oikonomidis is a School Advisor of English based in Mytilene. With undergraduate studies at the University of Athens and graduate studies at Exeter University, he holds an MA and a PhD in Lexicography. He has taught at Exeter University and at the University of Athens, and has published academic papers on Lexicography and the impact of English on Greek. He is the author of several books including Nautical English for Greek State Vocational Schools (2005) and English-Greek Dictionary of Football Terms (2017).
The title of his speech will be: " Multiculturalism in the multilingual classroom".
Athanasios Vagenas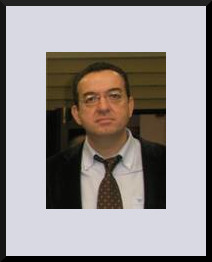 Professor of Secondary Education, and Tuition School owner for 17 years. He has been a Scientific Associate in physics, in the Department of Nutrition and Dietetics of TEI of Thessaly and in the Military School of Trikala, Thessaly. Dr Vagenas has publications in Greek scientific journals, and his work has been used as a training paper for the Institute of Educational Policy and the Test Subject Bank.