Keynote Speakers
Dr. Thanos Askitis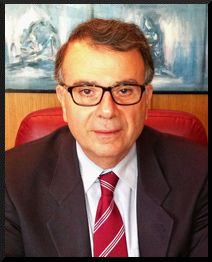 Dr. Thanos Askitis, is a graduate of Athens Medical School and has specialized in Neurology and Psychiatry. His doctoral thesis was in the field of Social Psychiatry, specializing in human sexual behavior and sexual dysfunction (US).
He is a clinical psychiatrist practicing Medicine and he founded - along with his associates - the first Institute of Sexology in Greece (1986).
His research interests include sexual expression and communication issues in family, school, relationship and marriage and he is the first doctor to talk publicly about sex in Greece, since 1987. He has published countless articles in daily newspapers and magazines and has appeared in both radio and television. In the same year he organized with his colleagues the first workshop on men and women's sexual health. 
From 1993-2001 he organized and presented the leading show "We and Sex" in the Public Television of ERT and marked a great success with a huge impact on the Greek society. From 2011-2003 he presented the TV show " Man and Sex " on private television and continued to have a great impact on relationship issues and human sexuality. 
Since 1988, as a scientific associate of the Ministries of Education and Youth, he has been developing pilot projects on Sexual Education, with numerous speeches and collaborations with Parent's Associations, as well as with several schools in the country, both public and private.
In 2006-2008 he was in charge of the Ministry of Education's program about Sexual Education, Relations between Sexes and Mental Health-Interpersonal Relationships of children aged 6-12. The program, in collaboration with the European Community, was completed by writing eight books for both students and teachers.
He is member of the American Psychiatric Association (APA), member of the European Society for Sexual Medicine (ESSM) and member of the International Society for Sexual Medicine (ISSM). He has published a numerous of papers in International Conferences of the European Society for Sexual Medicine (ESSM) and the International Society for Sexual Medicine (ISSM) in collaboration with the Cardiological University Clinic of Hippocratic Hospital.
In 2014, as a special scientific advisor to the Ministry of Education, he was responsible for the "Social School" of Sexual Education, supporting the 1500 health education instructors of the Ministry of Education, in 58 regions of our country, at parents' schools and teachers. 
Mark Frydenberg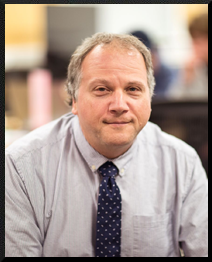 Mark Frydenberg is a Senior Lecturer of Computer Information Systems at Bentley University in Waltham, Massachusetts. He also serves as the Director of the university's CIS Sandbox, a social learning space that prepares students to succeed in a technology-driven business world. Mark teaches courses in computing concepts, coding, and current technology trends. His research focuses on developing learning scenarios to teach digital literacy skills and engage students with technology. Mark is also an author of Technology for Success and Discovering Computers, texts published by Cengage Learning. Mark has presented on teaching and learning with new technologies at conferences and training events throughout the US and Europe.
Athanassios Fokas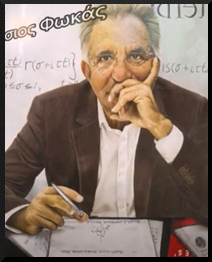 Prof. Athanassios Fokas has a BSc in Aeronautics from Imperial College (1975), a PhD in Applied Mathematics from the California Institute of Technology (1979), and an MD from the University of Miami (1986). In 1996 he was appointed to a Chair in Applied Mathematics at Imperial College. In 2002 he was appointed to the newly inaugurated Chair in Nonlinear Mathematical Science at the University of Cambridge. In 2000, on the occasion of the millennium, he was awarded the Naylor Prize, which is the most prestigious prize in Applied Mathematics and Theoretical Physics in UK (the last recipient before Fokas was Stephen Hawking). Other distinctions include, the Aristeion Prize in Sciences of the Academy of Athens, the Excellence Prize of the Bodossaki Foundation, and a Guggenheim Fell. He is a member of various Academies and prestigious Institutions, including a full membership of the Academy of Athens, a membership of the European Academy of Sciences, a Fellowship at Clare Hall, Cambridge, a membership of the Academy of Arts and Sciences, and a Fellowship of the American Institute for Medical and Biological Engineering.
Dionysis Simopoulos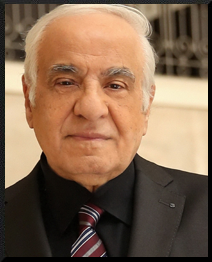 Dionysis Simopoulos is an astrophysicist director emeritus of the Eugenides Planetarium. His career began in the fall of 1967 and he was director of the Planetarium at the Louisiana Center for the Arts and Sciences (USA, 1969-1973) for four years and in Greece for 41 years at the Eugenides Planetarium (1973-2014). He has published hundreds of articles in Greek and foreign magazines and newspapers, authored 36 popular astronomy books, more than 500 screenplays for television, 200 screenplays for the Planetarium, and has given hundreds of lectures throughout the country. He served as President of the European Union for Astronomical Education (1994-2002), member of the Board of Directors of the International Planetarium Society (1978-2008), Secretary General of the European-Mediterranean Planetarium Association (1976-2008), Fellow of the Royal Astronomical Society and the International Planetarium Society and a member of many other international scientific organizations. In 1996 he received the highest honorary distinction of the International Planetarium Society (IPS Service Award) for his contributions to the international astronomical education, while in 2006 he was honored with the Palmes Academiques of the French Republic. In 2012 the Union of Greek Physicists honored him in a special event as "the founder of the popularization of science in Greece", while in 2015 he received the Award of the Academy of Athens "for his overall contribution to the popularization and dissemination of Astronomy". In 2018 he received the Medal of the Silver Phoenix, the highest honorary distinction of the Hellenic Scouts, for "outstanding and distinguished services."
Kotsis Konstantinos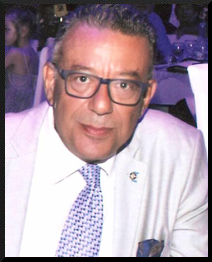 Kotsis Konstantinos is the Dean of the School of Education and Professor at the Pedagogical Department of Primary Education of the University of Ioannina. His topic is "Physics and Didactics of Physics". Until 2000 he was a Assistant Professor at the Department of Physics of the University of Ioannina, and his topic was on the interactions of X-rays with matter. He gave also lectures to the departments of Chemistry, Informatics, Biological Applications and Technologies of the University of Ioannina as well as in postgraduate programs of the Universities of Ioannina and Aristotle University of Thessaloniki. He has published a large number of papers in International and Greek scientific journals, as well as many articles in the proceedings of international and Greek conferences.
Nikolaou George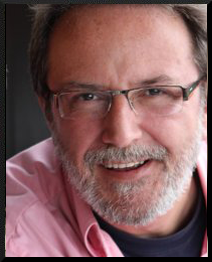 George Nikolaou studied Education Sciences in Greece and France. He supported his doctoral dissertation in 1999, at the University of Athens. He taught at all levels of education in Greece and France and served as Associate Professor during his tenure of Intercultural Education at the Pedagogical Institute. From September 2001 to May 2015, he served as a Faculty Member with a subject of Intercultural Pedagogy at the Department of Primary Education of the University of Ioannina. Since May 2015 he has been serving as Professor of Intercultural Pedagogy at the Department of Education and Social Work Sciences of the University of Patras. Since 2017 he has been President of the Department. He has collaborated with the Open and the European University of Cyprus. He has published three monographs, participated in many conferences in Greece and abroad, while his articles have been published in scientific journals in Greece and abroad.
Irini Dermitzaki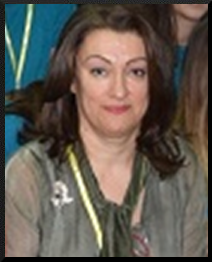 Dr. Irini Dermitzaki is a Professor in Educational Psychology in the Department of Early Childhood Education, University of Thessaly, Greece. Her research interests focus on students', teachers', and parents' psychological processes, behaviors and skills related to learning, teaching, and academic achievement such as: metacognitive processes, self-regulated learning and instruction, learning and study skills, academic motivation, academic self-concept, academic emotions, educating students and teachers in self-regulation of learning and teaching, teachers' professional development on promoting students' skills for regulating learning and behavior in the classroom, and development and testing of tools/instruments for assessing psychological processes related to learning and adaptation to school. She has taught courses related to Educational Psychology, Cognitive Development, and School Counselling in many under- and postgraduate programs. She was the coordinator of research programs on promoting teachers' skills for fostering self-regulated learning skills in students, on students' motivation and academic emotions, and others, and she participated as a team member in many other research projects. She has more than 70 publications in international and greek peer-reviewed journals. She is the author of a book (in greek) on developing self-regulated learning skills in school students. She is experienced in psychological assessment and in counselling students of a wide age range as she worked in the Children-Adolescents Unit of the Psychiatric Section of a general hospital, as a community school psychologist in a municipal Counselling Services, and in the Career Office of the Aristotle University of Thessaloniki.
Vlachou Anastasia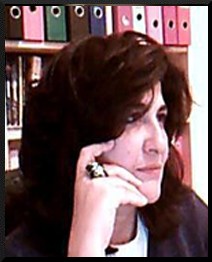 Vlachou Anastasia is Professor of Special-Inclusive Education, at the Department of Special Education, University of Thessaly, Greece. She holds a B.A. in Psychology, University of Ioannina, Greece; a Master's degree in Educational Psychology & Counseling, McGill University, Montreal, Canada; and a PhD in Inclusive Education, Sheffield University, England. She has worked in many educational institutions in Canada, the United States, England and Greece. She has teached in undergraduate, postgraduate and / or educational programs and training seminars and has participated in many national, European and international research projects related to integration and disability. Her studies have been published in the field of pedagogical integration, integration educational policy and practice, quality and equality in education. In recent years, she has expanded her research and teaching on issues related to the psychosocial aspects of disablism / anapirophobia and inclusion counseling.
Georgopoulos Nikolaos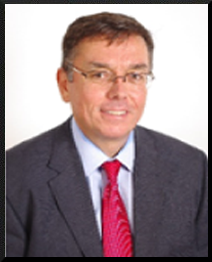 Georgopoulos V. Nikolaos is the President of the Department of Tourism Studies of the University of Piraeus, Director of the Postgraduate Program in Business Administration (MBA), Professor of 'Strategic Management and Information Systems' in the Department of Business Administration, Department of Management Lifelong Learning (Κ.Ε.ΔΙ.ΒΙ.Μ), Scientific Head of the Liaison Office of the University of Piraeus, as well as Chairman of the Central Scientific Committee for the support of the General Secretariat of Vocational Education, Training, Lifelong Learning & Youth of the Ministry of Education. He has served as Rector of the University of Piraeus, Vice Rector for Economic Planning and Development, President of the Research Center, President of the Department of Organization & Business Administration, and Member of the Board of the Information Society
Dimitris Deligiannis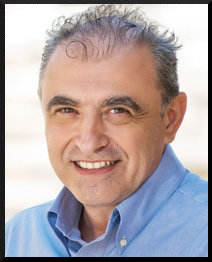 Dr. Dimitris Deligiannis was born in Larissa, Greece. He has studied Greek language and Literature in Aristoteleio University and Law in Dimokriteio University. His MA studies are in Social Planning and in Organization and Management in Education. He was awarded his PhD from the Hellenic Open University in the field of adult education with a focus in transformative learning, especially in vulnerable groups.
For over a decade, he worked as a teacher at the secondary education. In 1998 Dr. Dimitris Deligiannis became the Head of Education Department of the Therapy Center for Dependent Individuals - EXODOS and since 2000 he organized with his colleagues the Adult Alternative School, the first adult education structure for ex- drug users in Greece. He was also the coordinator of the first vocational training programs for former users in Greece and responsible for organizing an experimental training structure for juveniles in the Kassaveteia Prison in 2013.  
Today he is a professor-consultant at the Hellenic Open University. He also works as a trainer of adult trainers in multiple programs emphasizing on education for vulnerable social groups. He has published numerous relevant articles in books and science magazines.  
During the period 2014 – 2019, he was Deputy Mayor for Social Policy in the municipality of Larissa in Greece. He was responsible for the Lifelong Learning policy and Chairman of the Committee for the program "Larissa - Learning City". Through this program the City of Larissa was accepted in 2015 as member of the Unesco's global network of "Learning Cities" and in 2017, during the international conference in Cork (Ireland) received the UNESCO Learning City Award for its significant progress in the lifelong learning progress at the local level.
Since 2019 he is the Chairman of the City Council of Larissa. He is in charge for the implementation of local and international actions in the field of "Citizenship Education" since the city of Larissa was elected and appointed by Unesco's global network of "Learning Cities" as the coordinator city in the field for the years 2020-2021. In 2020 he launched the initiative of the "Young people's City Council" in order to reinforce local civic institutions of participative democracy and to promote the active citizenship. 
He is Chairman of the Council of Migrants and Refugees Integration and Vice President of Prevention Centre of Larissa (Orpheus). 
Ted Fleming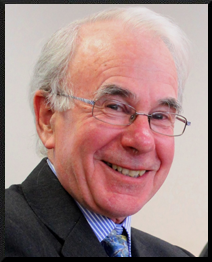 Ted Fleming is Adjunct Associate Professor of Adult Education, at Teachers College Columbia University, New York and External Academic Advisor to UNESCO funded Larissa Learning City and Citizens' University. Received the Jack Mezirow Theory of Transformative Learning Award for 'original contribution to the theory of learning' writing on Axel Honneth.
Doussis Emmanuella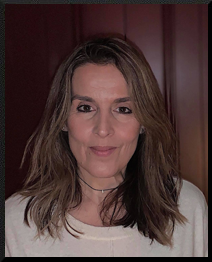 Professor Emmanuella Doussis holds diplomas from the National and Kapodistrian University of Athens (BA in political science and public administration, phd in international law) and Paris I, Panthéon-Sorbonne (DEA de droit international public et organisations internationales et DEA en droit de l'environnement). She has been visiting professor at the Universities of Bourgogne, Grenoble-Alpes and Aix-Marseille, and visiting fellow at the University of Geneva and European University Institute. She is currently the director of the Institute of European Integration and Policy and holds a UNESCO chair on climate diplomacy. She is a member of the IUCN World Environmental Law Committee, the ILA Committee on the role of international law in sustainable management of natural resources, the Greek National Committee for Adaptation to Climate Change and senior policy advisor of the Greek think tank ELIAMEP.
She has published nine books, and numerous articles in peer-review journals. Her most recent book explores the role of international law in effectively managing climate change. Her research interests include sustainable development law and policies, international and European environmental law and policies, climate diplomacy, including the EU climate diplomacy, climate adaptation policies, settlement of disputes. She speaks Greek, English, French and Italian. 
Nikos Charalambides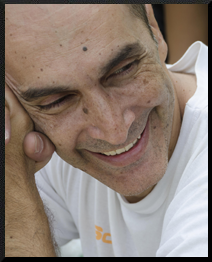 Studied Physics, Meteorology-Oceanology and General Oceanography in Athens and Paris.
Since 1985 actively involved in nature conservation. Joined Greenpeace as ocean ecology campaigner. Later, he became coordinator of the campaigns department. Since 2002, he is the Executive Director of Greenpeace in Greece. 
Actively following the debate on energy-climate change for more than 20 years, focusing on solutions work. Also working in the direction of Green Development/ Green New Deal, focusing on the need to find solutions that will get us out of the multi crisis (climate, financial and social) while showcasing concrete examples. Extra interest on identifying synergies between humanitarian and environmental challenges. 
He has been Board Member in various bodies such as the National Organization for Recycling, the Climate Action Network – Europe and member in various Committees such as the National Committee for Energy Planning. 
Writer of several books and numerous articles on environmental protection, the role of civil society and NGOs, climate change, corporate responsibility, green development and sustainability. 
Jürgen Forkel-Schubert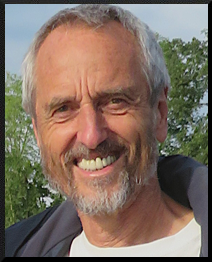 1952: Born in Coburg / Germany
1985: First official environmental educator in Berlin / Germany
1988: Head of environmental education center in Düsseldorf / Germany
1990: Co-founder of A.N.U. - German umbrella organization for environmental education centers, vice-president 2001-2003 (https://www.umweltbildung.de/8443.html)
1991 -2012: Editor of the ESD newsletter "ökopädNEWS" (www.umweltbildung.de)
1993 - 2001: CEO of the Environmental Education Center Karlshöhe in Hamburg (https://gut-karlshoehe.de/)
2001 - 2017: Ministry of Environment and Energy in Hamburg, head of the unit ESD
2005: Co-founder and chair of the intiative HLN "Hamburg is Learning Sustainability" (https://www.hamburg.de/nachhaltigkeitlernen/)
2009 - 2017: Chair of the national working group of German ESD cities (https://www.facebook.com/BNE.kommunen)
2013- now: ESD consultant for different cities in Germany and Russia (St. Petersburg)
2014: Developer of the pedagogical tool "Hamburg Climate Scale" (https://www.hamburg.de/ausschreibung/4038536/klimawaage/)
2014 - 2017: Developer and co-chair of the Northern Germany "NUN Certification Scheme for teaching and learning ESD in the extracurricular sector" (https://www.nun-zertifizierung.de/)
2014-2020: Hamburg's representative for the UNESCO Global Action Programm ESD, co- chair of UNESCO's GAP Partner Network for Cities
2015: member of the Expert Forum "Local Authorities", German Federal Ministry of Education and Research (https://www.bne-portal.de/bne/en/german-national-action-plan/gap- implementation-structures-in-germany/gap-implementation-structures-in- germany.html)
2017: retirement
2019: Hamburg intiaitive HLN won the UNESCO-Japan Prize on ESD https://en.unesco.org/news/projects-botswana-brazil-and-germany-win-unesco- japan-prize-education-sustainable-development
2019 – now: Hamburg representative for UNESCO GNLC, co-chair of the cluster ESD cities
2021: Jury member of the German UNESCO Commission ESD award
Athanasios G. Malamos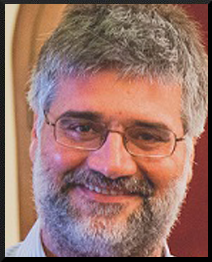 Athanasios G. Malamos is professor and head of the Electrical and Computer Engineering Dept., of Hellenic Mediterranean University. He received Bsc in Physics from the Univeristy of Crete (1992) and Msc and Phd from the Technical University of Crete at 1995 and 2000 respectively. From 1997 to 2002 he was research assistant and researcher in the ICCS National Technical University of Athens. From 2002 unitl 2019 he was with Technological Educational Institute of Crete, Dept. of Informatics Engineering (former name of department Applied Informatics and Multimedia). Dr. Malamos is also head of the Media Networks and Communications Lab, and he has worked as researcher or project coordinator to many EU and National (Hellenic) funded research projects. He is an active member of the WEB3D community and he is leading the Spatial Sound group of interest and is member of the web3D Consortium semantics group. His team contributed the spatial sound, the Humanoid, the Physics libraries and streaming in X3DOM platform. He has served as Guest and special issue Editor in International Journals. Dr. Malamos has served as program and organizational committee in IEEE and ACM international conferences and workshops. He is regular reviewer of IEEE, Springer as well as other international journals. Dr. Malamos is honored with the ACM Recognition of Service Award and by the WEB3D consortium with recognition of his efforts as a member. His research interests include multimedia services, multimedia semantics, WEB3D and Virtual Reality. He is member of ΕΕΠΕΚ.
Jakub Flotyński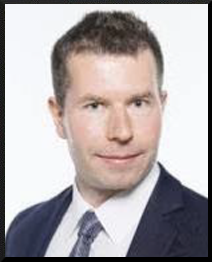 Assistant Professor at the Department of Information Technology Poznań University of Economics and Business
Ph.D. in Computer Science, minor Multimedia Systems, defended with distinction, Faculty of Electronics, Telecommunications and Informatics, Gdańsk University of Technology, title of dissertation: Semantic Modeling of Interactive 3D Content.  
Award of the Polish Minister of Science and Higher Education for the distinguished PhD dissertation.  
Award of the President of the City of Poznań for the distinguished PhD dissertation and numerous publications in renowned journals.  
Awards of the Rector of the Poznań University of Economics and Business for research achievements  
Dagmar Škodová Parmová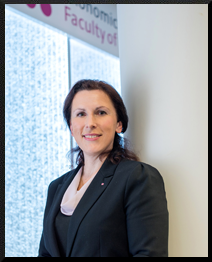 Associate Professor Dagmar Škodová Parmová´s research field is the management of services and their applications in regional management and development, she graduated from the University of South Bohemia in 2001 in the field of Management of Commerce. She finished her doctorate studies at Johannes Kepler University Linz in the specialization Export and International Marketing and she became Associate Professor in 2011 in Economics and Management. Her positions at the University has varied from Vice Dean for Study to Vice Dean for Foreign Affairs and she has been the Vice Rector for Foreign Affairs of the University of South Bohemia for 5 years till 2016. Since 2019 she has been appointed to the position of the Dean of the Faculty of Economics.
Ksenia Klimova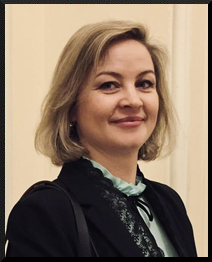 PhD in Linguistics, associate professor. Lomonosov Moscow State University, Philological Faculty, Department of Byzantine and Modern Greek Studies.
In 2001 graduated from the Department of Byzantine and Modern Greek Studies of the Philological Faculty of the Lomonosov Moscow State University. Master's thesis "Lexicon, Symbolics and Structure of the Wedding Customs of the Greek region Mani".  
Post-graduate studies at the Department of Ethnolinguistics and Folklore at the Institute of Slavic Studies of the Russian Academy of Sciences with supervising professor Anna Plotnikova.  
PhD thesis with the title "The Modern Greek Mythological Lexicon in ratio with the Balkan Slavic" (2009). 
Author of more than 60 scientific publications and 13 university courses ("The author and his language in the Greek literature", "Greek traditional culture: the ethnolinguistic aspect" etc.) as well as translations of Modern Greek literature into Russian (E.Gonatas, D. Papaditsas, N.Chouliaras, M. Iordanidou, D. Papamarkos etc.) Scientific interests - Greek and Slavic Folk Culture, Comparative Literature and Folklore Studies, Ethnolinguistics, Dialectology, Modern Greek Literature, Literary Translation.  
Panayiota Stavroussi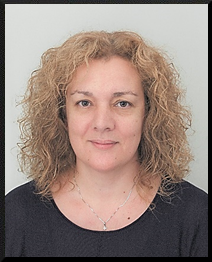 Panayiota Stavroussi is currently an Associate Professor of "Intellectual Disability: Psychological Approach and Applications in Special Education" in the Department of Special Education at the University of Thessaly, Greece. Her research interests include: cognitive and social skills of persons with intellectual disabilities; genetic syndromes associated with intellectual disability; education of (and supports for) children/adolescents with intellectual disability, transition to adult life and work, social inclusion.
Simoni Symeonidou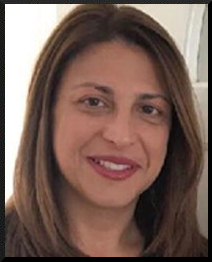 Simoni Symeonidou is an associate professor (Inclusive Education) at the Department of Education of the University of Cyprus. She holds degrees from the University of Cyprus (BEd in Primary Education), the University of Manchester (MEd in Special Needs and Development) and the University of Cambridge (PhD in Education). Her research interests include teacher education for inclusive education, curriculum development for inclusive education, inclusive education policy and practice, and disability politics. She is actively involved in networks and local and European associations which promote inclusive education issues. She is actively involved in the continuing professional development of teachers working in pre-primary, primary or secondary education. Her publications include articles in international peer-reviewed journals, book chapters, and two books in Greek and an edited volume in English. Simoni is the scientific co-ordinator of the research project 'Tessearae of Knowledge' (www.ucy.ac.cy/psifides-gnosis); a project focusing on the collection, digitisation, dissemination, and usage of material produced by disabled people and people with chronic illnesses.
Vassilios Kotoulas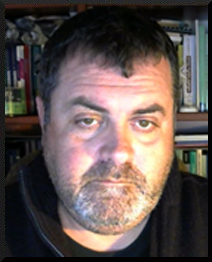 Dr. Vassilios Kotoulas is a Teacher with Postgraduate Education in Special Education and holds a PhD in Human Sciences from the Department of Special Education of the University of Thessaly with a special interest in Learning Disabilities in written speech. He serves as the Organizing Coordinator of the Regional Center for Educational Planning of the Regional Directorate of Education of Thessaly and in the past as School Director and School Counselor of Primary Education. His research interests focus on the cognitive components of reading and writing and on theoretical and practical approaches to inclusive education. He has taught in Higher Education at undergraduate and postgraduate level. In recent years he has been teaching at the Hellenic Open University as a Collaborating Teaching Staff in the Course "Problems of Oral and Written Speech: Theoretical Approaches" of the Interuniversity (in collaboration with the SED of the University of Thessaly) Postgraduate Program Special Education and Training of People with Problems of Oral and Written Speech" and the University of Nicosia as Collaborating Teaching Staff in the course "Pedagogy of Inclusion" in the Interuniversity (in collaboration with the University of Patras) Distance Postgraduate Program "Special Education".
Marco Neves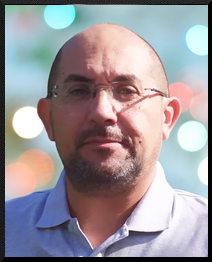 Marci Neves obtained his Masters in Education Sciences - Specialisation in Educational Informatics at the Universidade Católica Portuguesa. He is a consultant in Education/Digital Technology and in the area of Artificial Intelligence and Education. Coordinator of educational projects and specialist in digital technology and education. Author of several articles and reflections on the impact of Digital Transformation in Education.
Founding member of InteractIdeas (www.interactideas.pt).  
Invited consultant in the MOOC AI in Education developed by DGE/Ministry of Education of Portugal (https://www.nau.edu.pt/curso/a-inteligencia-artificial-vai-transformar-a-escola/). 
Expert in the EU project team of international experts, with the coordination of the British Council, supporting the implementation of the curricular reform in Croatia. 
Co-author, with Wayne Holmes, of the chapter "Artificial Intelligence in Education: Opportunities and Concerns", in the book "Computational Thinking, Robotics and Artificial Intelligence" published by the University of Maranhão - Brazil EDUFMA. 
Between October and December 2020, he collaborated with Partneship EUN AISBL and Reaktor (responsible for the development of the Elements of AI course) designing the curriculum, of the European Digital Academy, of the Digital SkillUp 2 course, on emerging technologies, focused on IoT, Robotics and Automation and XR technologies. 
Translated with www.DeepL.com/Translator (free version)Consultant on Digital Education and Artificial Intelligence in Education. Project coordinator and expert on Digital Education.  
Vicky Charisi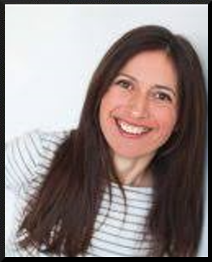 Vicky Charisi is a Research Scientist at the Joint Research Centre of the European Commission. Her work focuses on the impact of Interactive and Intelligent Systems (including robots) on human behaviour with a special emphasis on children. Her research activities are being held in Europe, Japan, Africa and the United States and contribute to the design of novel learning environments and to policy-related discussions at the European Commission, international organizations and industry. Vicky has received her master's degree on educational technology at the University of Athens and she has completed her doctoral studies at the UCL, Institute of Education, UK. She is currently serving several scientific committees as a Chair, such as at the IEEE Computational Intelligence Society for Cognitive and Developmental Systems, Task Force of Developmental Interactive Systems (2021-2023). She has published more than 50 papers at scientific journals and conferences.
Marios Vryonides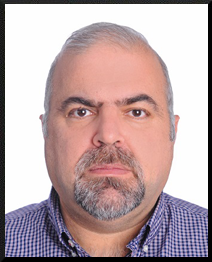 Marios Vryonides is Professor of Sociology and Research Methods and currently the Vice-Rector of Research and External Affairs of the European University Cyprus. He has taught at Universities in the UK, Greece and Cyprus. He has coordinated a number of EU funded projects including Erasmus+, Grundvig and Horizon-Justice . From 2007 until 2013 and from 2017-2019, he was Cyprus' National Coordinator of the European Social Survey. He is the President of the Research Committee on Sociology of Education (RC04) of the International Sociological Association (2018-2022). His research interests focus on contemporary sociological theory, sociology of education and the theories of cultural and social capital.
Spyros Themelis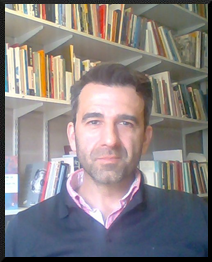 Spyros Themelis is an Associate Professor in Education at University of East Anglia. Ηis research and publications focus on inequalities, critical education, minorities in education and social movements. Several of his publications have been translated in Chinese, Greek, Italian, Portuguese and Spanish. His latest book was published in 2021 and is titled Critical Reflections on the Language of Neoliberalism in Education: Dangerous Words and Discourses of Possibility (Routledge).
Eleni Tsipa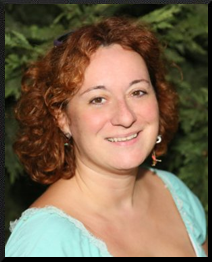 Eleni Tsipa is the Oracle Academy programme manager for the cluster of countries that includes Greece, Cyprus, Malta, Albania, North Macedonia & Kosovo. She joined Oracle Hellas in 2004 as PR Specialist and, in 2006, her role expanded to include responsibility for the Corporate Citizenship activities. Since 2019, she is exclusively responsible for Oracle Academy and CC. Her working experience includes marketing and communications positions in companies like Intel, IKON Porter Novelli, Bull, Intersys and Compupress. She holds a BSc in Business Administration, specializing in Marketing, from the Athens University of Economics and Business. She is an active volunteer of non profit organizations initiatives focusing on the environment, children and women. She is married and has one daughter.
Vangelis Kontaxakis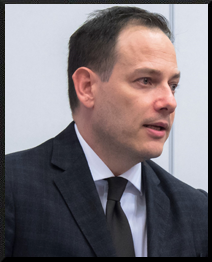 Dr. Vangelis Kontaxakis holds Ph.D. in Leadership in Higher Education (2011) and M.Sc. in Sport Management (2008) from Indiana State University, U.S.A. and M.Sc. in Sports for People with Disabilities (2000) and B.Sc. in Physical Education and Sport Science (1998) from Aristotle University of Thessaloniki. Since 2013, Dr. Kontaxakis has been working as Director at Metropolitan College, Thessaloniki Campus and since 2020 he also holds the position of Vice Principal Research and Innovation and Dean of Graduate School at Metropolitan College. Furthermore, he was working as a Research Support Specialist at Indiana State University, U.S.A. (2006-2010), in other senior management positions in higher education in Greece (2010-2013), and as a Communication Administrator at the Organizing Committee for the Olympic and Paralympic Games, ATHENS 2004 (2002-2004). In 2005, Dr. Kontaxakis created the innovative educational program "Muscles in Action" with the aim to raise awareness to children and adolescents, without disability, on issues related to disability, accessibility and sports for people with disabilities. "Muscles In Action" has received funding from public and private organizations and the European Union. Moreover, Dr. Kontaxakis has taught courses in higher education related to Sport Management, Olympic Games, Adapted Physical Education, Leadership in Higher Education, and he has provided guidance and support in postgraduate and doctoral dissertations related to research methodology and statistical analysis. His research interests are related to Leadership in Higher Education, Sport Management, Adapted Physical Education and Sports for people with disabilities.
Ioannis Ioakeimidis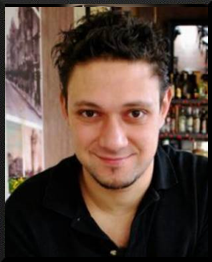 Dr. Ioannis Ioakeimidis is a Senior Researcher in Karolinska Institute, in Stockholm, Sweden, Department of Biosciences and Nutrition and part of the IMPACT research group (https://ki.se/en/bionut/the-impact-research-group-marie-lof). Ioannis leads an independent sub-unit of 3 young scientists and has experience in research fields ranging from eating and physical activity behavioural monitoring and modelling of human behaviours through technology-assisted collected data. In the past, Ioannis was the Principle Investigator for the SPLENDID (Personalised Guide for Eating and Activity Behaviour for the Prevention of Obesity and Eating Disorders) FP7 EU project and the H2020 i-Prognosis (Intelligent Parkinson Early Detection Guiding Novel Supportive Interventions) and BigO (Big Data against childhood obesity) projects. He is currently PI in the H2020 EU project REBECCA (Research on Breast Cancer induced chronic conditions supported by Causal Analysis of multi-source data) with active involvement in the design and the administration of clinical-, home-, real-life- and school-based trials, with regards to the improvement of children and adult lifestyle habits. Ioannis has authored more than 30 peer-reviewed scientific publications. Out of those, 15 have been relevant to school-based research, through Ioannis' long-term collaboration with schools in Sweden, Greece and beyond.
Konstantinos Karatzas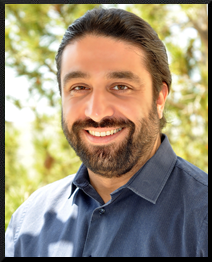 Dr. Konstantinos D. Karatzas specializes in the twentieth-century world political history, with a particular interest in African-American history and political and racial violence. Among other funding and awards, he has received the first scholarship in the history of the Greek State Scholarships Foundation(IKY) for doctoral studies in American history. Dr. Karatzas has conducted field research in historical archives and libraries and has taught at a number of universities in the United States, the United Kingdom, the Netherlands, Spain and Greece. His groundbreaking research on the history of Tulsa (Oklahoma) will be published in the USA (2021-22) by Routledge. Since 2019 he is the director of GIRES, the Global Institute for Research Education & Scholarship based in Amsterdam, The Netherlands
Laura-Ann Currie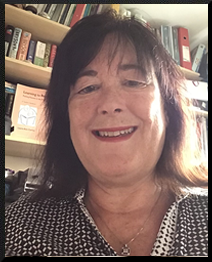 Η Δρ Laura-Ann Currie είναι παθιασμένη με την ένταξη. Εργάζεται στον τομέα των ειδικών εκπαιδευτικών αναγκών επί 35 χρόνια. Αρχικά ως παιδοψυχολόγος και διευθυντής δύο Υπηρεσιών Εκπαιδευτικής ψυχολογίας και στη συνέχεια ως σύμβουλος της κυβέρνησης της Σκωτίας για την οποία εργάζεται ως επιθεωρητής σχολείων. Αυτή τη στιγμή συνεργάζεται με την Κυβερνητική Υπηρεσία: Education Scotland, ως επικεφαλής της ένταξης, της υγείας και της ευημερίας και των ισοτήτων. Έχει γράψει για την ένταξη και έχει παρουσιάσει σε ένα ευρύ φάσμα συνεδρίων, τόσο σε εθνικό όσο και σε διεθνές επίπεδο. Ιδιαίτερα ενδιαφέρουσα γι αυτή ήταν η συνεργασία της με τη βρετανική και τη ρωσική πρεσβεία στη Σαμάρα στη Ρωσία. Το βασικό της μήνυμα είναι ότι η ένταξη πρέπει να αφορά όλα τα παιδιά και τους νέους, και για να το επιτύχουμε αυτό, πρέπει να διασφαλίσουμε υψηλής ποιότητας καθολική διδασκαλία και μάθηση για να αποτρέψουμε τα εμπόδια στη μάθηση. Αυτό απαιτεί δασκάλους υψηλής εξειδίκευσης που υποστηρίζονται από σημαντικές επαγγελματικές ευκαιρίες μάθησης, εξαιρετική ηγεσία στη μάθηση και ισχυρό νομοθετικό πλαίσιο με κατάλληλη καθοδήγηση.
Grigoriou Fotini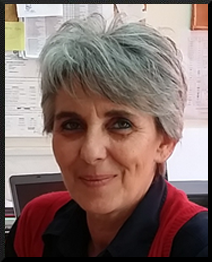 Grigoriou Fotini is a Special Education Teacher, currently serves as director of the Special Vocational Education Laboratory (Ε.Ε.Ε.Ε.Κ.) of Volos. She holds a degree at the Pedagogical Science, postgraduate training in Special Education, specialization in Autism, postgraduate studies in Adult Education and she is a PhD candidate in the Department of Special Education (PTEA) of the University of Thessaly (University of Thessaloniki). She has been working as a teacher for 33 years in primary and secondary schools of general and special education and as a seconded teacher at PTEA-PTH in the internship of undergraduate students. She has taught to adult students at IEK, KEK, Day Centers, as a supervisor of postgraduate students and in programs of the University of Thessaly. She has participated in National and European conferences with announcements, has published in Greek journals, conference proceedings, in a foreign journal, chapters in books and participated in the research and writing team of the handbook "Transition of Students with Disabilities from Primary to Secondary Education - Steps and D ». Participates in research programs with interest and orientation in the field of education of students with disabilities and / or special educational needs.
Maria José Saragoça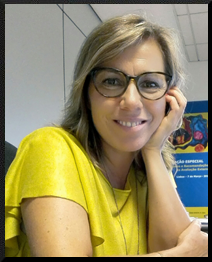 Senior Officer, Directorate-General for Education, Special Needs and Inclusive Education Unit, Ministry of Education of Portugal.
Kavazidou Eleni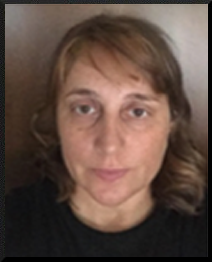 Kavazidou Eleni, Msc PhD speaks English, German, Italian and a few French; Greek Sign Language, certified with MAKATON language system & Braille writing system & with advanced skills in the PECS communication system. She is specialized in Dance / Movement Therapy and Eating Behavior. She is an experienced researcher active in various organizations. She has experience in European Erasmus + KA1 KA2 E +, ESC projects and national programs as EPEAEK & ESPA. She is the Director of the ESAI EN ROI Culturtal Organization of Macedonia Thrace, responsible for the training programs of Konstantinion Research Center of Molecular Medicine and Biotechnology, Educational Counselor in behalf of Institute of Nutritional Studies and Research, Projects' Advisor of several local and national associations of a solidarity context and Board Member of the Panhellenic Association of Teachers of Health Prevention. She is occupied as a Director of a Primary School of Disabled Students. She is recognized as a SPORTS Science expert by the European Commission and by the COST Network. She is also an active member of SKILLMAN Network. She has been charged with several reviews and projects as a national expert in behalf of Ministry of Labour & Ministry of Education and Religion
Magkou Natasa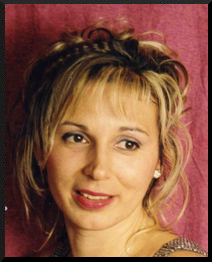 Magkou Natasa graduated in 1987 from the Department of Physical Education and Sports of the Aristotle University of Thessaloniki. He holds a Master's degree and is a PhD candidate in the Department of Physical Education & Sports Science of the Democritus University of Thrace. He collaborated with the Ptolemaida Traffic Police, where he implemented the experiential actions for the Program: for the Program: "I get an education I change my mentality".
She was awarded by the Ministry of Education, Research and Religions (Ministry of Education) for the Digital Teaching Scenario entitled: "dancing for our expatriate sister (Stolen Caryatid).
She is a member of the writing team for the development of an educational manual entitled "Promoting Road Safety for Children and Adolescents" coordinated by the Laboratory for the Study of Health and Road Safety of the Department of Social Work of the University of Crete.
She is a member of the Oblomov Project team of the European Erasmus program, which was designed and led by the partner "Piccolo Teatro" of Milan, coordinated by the University of Milan. 
She participates in the Jury Committee of the Panhellenic Conferences of Ε.Ε.Π.Ε.Κ (Scientific Association for the Promotion of Educational Innovation) and ΕΕΛΛΑΚ (Organization of Open Technologies and Innovation). 
She participates in the Committee of Critics of the Panhellenic Conferences of Ε.Ε.Π.Ε.Κ (Scientific Association for the Promotion of Educational Innovation) and ΕΕΛΛΑΚ (Organization of Open Technologies and Innovation). 
She is the author of The Wolf at School? He's broken, too. 
Olga Mousiou Mylona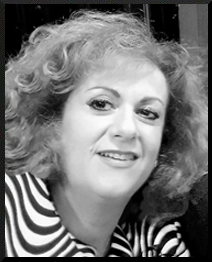 Olga Mousiou Mylona is a teacher, Doctor of Modern Greek Language Teaching at the University of Western Macedonia, with a Master's degree in Pedagogy from the Pedagogical Department of Primary Education of Florina and an Interdepartmental Master in Greek and Secondary Education School of AUTH. and the Department of Electrical Engineering of the Technical University of Thessaloniki.
He is the author of three scientific books and many articles. She participates in research programs, conferences and workshops, mainly on the subject of Language Teaching. 
He was a School Counselor in Primary Education of Florina for 18 years, a specialist scientist of the Pedagogical Department of Primary Education of Alexandroupolis and is a teacher at ASPAITE Kozani. 
She is married and has two sons. He is actively involved with the public and the local government. He writes poetry and has published the poetry collection In the Promised Land (2019, published by Gavriilidis). 
Tsaga Papaefstathiou Maroula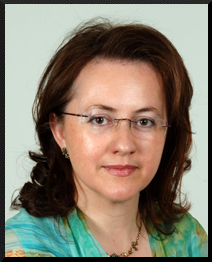 Η Μαρούλα Παπαευσταθίου γεννήθηκε και κατοικεί στα Ιωάννινα. Είναι αριστούχος του Τμήματος Κλασικών Σπουδών της Φιλοσοφικής Σχολής του Πανεπιστημίου Ιωαννίνων και Διδάκτωρ Ιστορίας τού αυτού Πανεπιστημίου. Διετέλεσε υπότροφος του Ιδρύματος Κρατικών Υποτροφιών (Ι.Κ.Υ) κατά τη διάρκεια των σπουδών της. Επίσης είναι κάτοχος Μεταπτυχιακού Διπλώματος Ειδίκευσης (Master) στις Επιστήμες της Αγωγής (Σχολική Ψυχολογία και Συμβουλευτική - Εκπαιδευτική Πολιτική, Εκπαιδευτικός Σχεδιασμός και Διοίκηση) του Πανεπιστημίου Πατρών.
Έχει συμμετάσχει με εισηγήσεις της σε πολλά επιστημονικά συνέδρια και συμπόσια, πανελλήνια και διεθνή, ενώ μελέτες και άρθρα της έχουν φιλοξενηθεί, κατά καιρούς, σε αρκετά λογοτεχνικά και επιστημονικά περιοδικά καθώς και στον τοπικό Τύπο των Ιωαννίνων και της Θεσπρωτίας. Τα δημοσιεύματα και χρονογραφήματά της αφορούν θέματα εκπαιδευτικά, πολιτιστικά και κοινωνικά. Ιδιαιτέρως όμως το ενδιαφέρον της εστιάζεται στην ανάδειξη της τοπικής Ιστορίας και της ηπειρωτικής Παράδοσης. 
Έχει διοργανώσει ημερίδες, σεμινάρια, μουσικο-φιλολογικά αφιερώματα και πολιτιστικές εκδηλώσεις στα Ιωάννινα και τη Θεσπρωτία, όπου υπηρετούσε ως Σχολική Σύμβουλος Φιλολόγων, και έχει παρουσιάσει συγγραφείς και βιβλία στην πόλη των Ιωαννίνων.  
Συμμετέχει, συχνά, με ομιλίες της σε «Ημέρες Μνήμης» στα μαρτυρικά χωριά, σε «Ημέρες Εθνικών Ευεργετών» καθώς και σε εθνικές επετείους στην πόλη των Ιωαννίνων και της ευρύτερης περιοχής. Έχει συμμετάσχει σε αρκετές τηλεοπτικές και ραδιοφωνικές εκπομπές ιστορικού και πολιτιστικού περιεχομένου. Είναι δημιουργός της ταινίας - ντοκιμαντέρ προφορικών μαρτυριών με τίτλο: «Τα παιδιά του '40 θυμούνται-Οι κάτοικοι της Δροσοπηγής αφηγούνται» (2019). Έχει λάβει «Βραβείο Αριστείας και Καινοτομίας στην Εκπαίδευση» και «Βραβείο Ιστορικής Μαρτυρίας». Έχει κάνει μουσικές σπουδές και γνωρίζει ξένες γλώσσες.  
Υπηρετεί ως Συντονίστρια Εκπαιδευτικού Έργου των Φιλολόγων Δευτεροβάθμιας Εκπαίδευσης στο Περιφερειακό Κέντρο Εκπαιδευτικού Σχεδιασμού (ΠΕ.Κ.Ε.Σ.) της Περιφερειακής Διεύθυνσης Πρωτοβάθμιας και Δευτεροβάθμιας Εκπαίδευσης Ηπείρου. Διδάσκει Προφορική Ιστορία σε μεταπτυχιακό επίπεδο. 
Michail Katsikadelis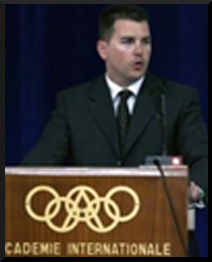 Dr. Michail Katsikadelis holds a degree in Physical Education from the National and Kapodistrian University of Athens, specializing in Table Tennis. His postgraduate studies (PhD / MSc) are part of the research cycle of coaching (Table Tennis) with emphasis on developmental age. He has published numerous studies in international peer-reviewed journals, announcements at teacher and coaching conferences as well as two books. In 2018 he collaborated with EEPEK and organized the training program "Organization and Utilization of the curriculum of Physical Education". Important milestones in his career were the scholarship from the International Olympic Committee and his training in the USA. in "High Performance Training" while he has worked for a number of years as a Federal Table Tennis Coach at E.F.O.E.P.A. and E.A.O.M. Α.με.Α He works as a Physical Education teacher in Primary and Secondary Education schools and participates as a trainer of skills cultivation programs of the skill laboratories of the IEP, as well as in respective teacher training programs. Since 2020, he has been the Director of the Table Tennis Coaches School of the G.G.A.
Stella Hatzi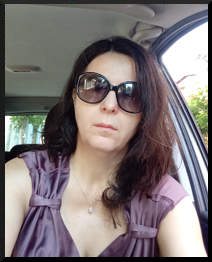 Kozani secondary school teacher, PEO2, Postgraduate degree specializing in school pedagogy and new technologies, Doctor in the field of Pedagogy.
Participation with presentations in various conferences (1. Pedagogical company of Greece 2014, 2. New pedagogue 2015, 3. SSN Katerinis 2015, 4. Panhellenic conference: Education in the ICT era, 5. 1st pan-Hellenic conference to promote educational innovation of EEPEK Larissa 2015, 6. and 7. 1st and 2nd conference of teachers of Western Macedonia, 2016 and 2017, respectively, and 8. International conference entitled: 4th International Conference "Education Across Borders" Education in the 21st Century: Challenges and Perspectives, Florina , Pedagogical School, 19 - 20 October 2018.
Participation in a scientific committee of the conferences: 1st conference of the teachers West. Makedonias, 7. at the conference entitled: Panhellenic Conference - "Aristotle: The homo universalis of antiquity and the eternal dialogue with the sciences", Florina, Pedagogical School, 25, 26, 27 November 2016. 
Participation in conferences 2, 3,5, 7 as a judge 
Participation in the collective volume of the Proceedings of the Conference "Dimitris Glinos: the thought, the actions, the uses" on May 17, 2017, of the Glinos Foundation, with a presentation entitled: "Dimitris Glinos' views and proposals for school and educational rebirth ''. 
Participation in the evaluation committee in the 3rd and 4th literary competitions of high school students of Greece Delasalle on April 21, 2018 and on April 9, 2019. 
Member of the Hellenic Society of Historians of Education (EL.E.I.E.)  
Μember of the Pedagogical Society of Greece (P.E.E.). Member of the Scientific Association for the Promotion of Educational Innovation (EEP). 
Andronikos Kaliris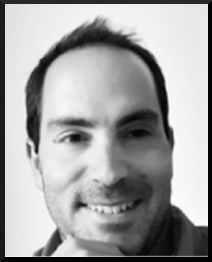 Dr Andronikos Kaliris holds a BA in Theology and Religious Studies, a Master's Degree as well as a Ph.D. in Career Guidance and Counseling from the Department of Philosophy, Pedagogy, and Psychology, at National and Kapodistrian University of Athens. Since February 2020 he has been conducting a Post-doctoral research at the Department of Psychology (National and Kapodistrian University of Athens), granting a scholarship from the State Scholarships Foundation (IKY), working on the topic: "Comparative assessment of different career counseling interventions for university students" with the aim of evaluating the effectiveness of narrative, traditional and mixed methodologies. Since October 2019 he has been a Scientific Collaborator at the Department of Social and Behavioral Sciences, European University Cyprus teaching various courses in the MA Career Guidance and Counseling, while since November 2019 he serves as an Educational and Career Counselor at the Career Office of University of Piraeus, Greece. He has also been a lecturer at Higher School of Pedagogical and Technological Education (ASPETE) in the specialization programme in career counseling (PESYP). Andronikos Kaliris has published several conceptual and empirical articles and chapters on topics relevant to career counseling effectiveness, development of career management skills, postmodern career theories, the role of adolescents' strengths in career development, and psychometric scales construction, among others. Α. Kaliris has been a regular member of the Hellenic Society of Counseling and Guidance since 2012.
Tsimpida Dalia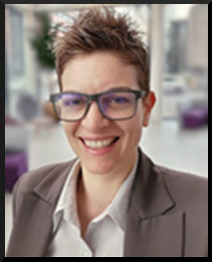 Tsimpida Dalia is a Postdoctoral Researcher in the Institute for Health Policy and Organisation (IHPO), and Τeaching Αssociate in the School of Medical Sciences at The University of Manchester. She holds a first degree in Psychology, an MSc in Health Policy and Health Services Planning, and a PhD in Audiology. Delivering world-class research, she has been awarded several honours and awards, both in Greece and abroad, and she develops an international reputation. In 2020, she received the International Society of Audiology (ISA )Scholarship for her pioneering research findings on prevention and early detection of hearing loss in primary care. Ιn 2021, she was received the 'Young Scientist Award'. Her work has been published in peer-reviewed journals, such as JAMA,BMJ.
Igberadja Serumu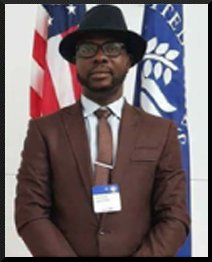 Igberadja Serumu is the Regional Vice President of the International Vocational Education and Training Association (IVETA) Eastern and Western Africa and the CEO of Think TVET Global Consult. He is a youth leader and a community development advocate from Sapele, Nigeria. He has special interest in good governance, non-violence, community development, quality education, vocational skills development, sustainable livelihood, and economic development. He is an Alumnus of Delta State University, Abraka, Nigeria with B.Sc (Ed) and M.Sc in Technical Education and Industrial Technology respectively. As well, Igberadja Serumu is an Alumnus of the Prestigious International Visitors Leadership Program (IVLP) of the United States Department of State Bureau for Educational and Cultural Affairs. He has an interest in contributing his expertise to the growth and development of Technical Vocational Education and Training (TVET) for sustainable development across the globe. He is the Director of TVET Nexus Exchange Ltd. He is a member of the UNESCO UNEVOC Forum, as well as an Assistant Journalist in the Lucubrate Magazine and the Coordinator for the Lucubrate Project Nigeria
Karen Chanagkian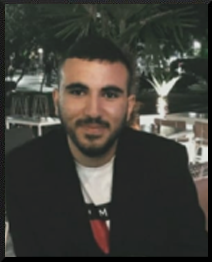 Karen Chanagkian is an undergraduate student in the Department of Greek Philology at the Democritus University of Thrace and is specialized in Linguistics. He has been an organizer in an Erasmus+ program, while he is a representative in the Erasmus + committee of the Department of Greek Philology, Democritus University of Thrace (DUTH). He is a student-representative of the Evaluation Committee of the Department of Greek Philology (OMEA). He has participated in the evaluation work of the Dept. of Greek Philosophy of DUTH, as a member of the OMEA committee, as he has participated as a volunteer in organizing committees of international scientific conferences. He is involved in volunteering; he is a teacher in social schools of the Municipality of Komotini and the Municipality of Iasmos; at the same time, he is an executive in camps. He participates in workshops, poetry events, local events, while he has been a literary curator in books on domestic culture. Finally, he has participated as a speaker in conferences or events.
Hamakiotis Angelos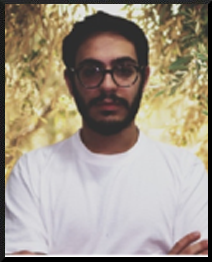 Hamakiotis Angelos is Junior Project Manager at Youthmakers Hub. He graduated from the Department of International and European Studies of the University of Piraeus and is actively involved in Erasmus + programs, writing proposals and implementing programs.
Karalariotis Konstantinos
Karalariotis Konstantinos-Theofanis is a Junior Researcher and Proposal Writer at the Youthmakers Hub. He is a graduate student at the Department of International and European Studies of the University of Piraeus and is engaged in research and proposal writing.
Sofia Mastrokoukou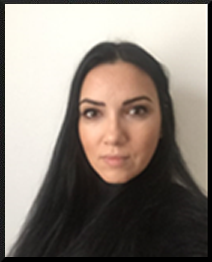 Sofia Mastrokoukou is conducting her PhD in Sociology at the University of Milano (Bicocca). Additionally, she has MSc in Public Policy and Social Change (Collegio Carlo Alberto), a LaureaMagistrale in International Studies from the University of Turin, a Master of Arts in Vocational Learning from the Open University of Cyprus and a Master of Science (Master di secondo livello) in Educational and Psychological Methods from the University of L'Aquila. From 2016, she works in the Turin Institute for the d/Deaf as a Researcher and Proposal Writer for EU funded projects. Furthermore, she works as Career & Education Counsellor –Disability Advisor at the Career Office of the same Institute. She is responsible for strategic planning and management (organizational and financial planning and control, budgeting, resource allocation, leading human resources, promotional activities). In this capacity, she counsels students, instructs seminars on career orientation and skills development, organizes career fairs, conducts research on youth entrepreneurship and alumni career development, and cooperates with enterprises and institutions involved in employment and entrepreneurship. She also works as Researcher in many European projects at the University of Piraeus (Greece).
Olukosi Ibitoye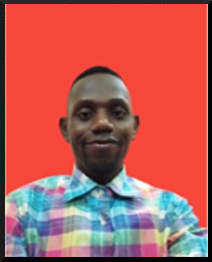 Olukosi Ibitoye is graduate of History and International Studies. He attended several seminars and training courses relevant to dialogue facilitation, politics and peacebuilding. He has a professional experience as social media manager, editor, and content writer. A budding researcher with keen interest in academics. Highly skilled in writing and reviewing. Driven by the passion to find solutions to social problems through academic/scientific research. Interested in qualitative and quantitative research as well as collaborating with intellectuals from the social sciences and humanities.